Hey guys! Horrorella here...
After spending years in development, it looks like the much-talked-about POLTERGEIST reboot is finally moving forward, according to Deadline, with MGM and Fox 2000 agreeing to co-finance and distribute the film. Gil Kenan (MONSTER HOUSE) is slated to direct, with the script being written by David Lindsay-Abaire (RABBIT HOLE, OZ THE GREAT AND POWERFUL). Sam Raimi and Robert Tapert will still be producing the flick, through Ghosthouse.
Here's the official synopsis:
In a revisionist take on the classic horror film, a family struggling to make ends meet relocates to an outdated suburban home and is confronted by an angry spirit who kidnaps their youngest daughter and challenges them to band together to rescue her from the clutches of evil.
So not too many new plot details - just the indication that this film is on the path to actually happening. Information released earlier this summer indicated that the film would be more of a sequel than a straight-up remake, with specific plot points that hearken back to the original classic.
Production will begin later this fall, with a likely release date sometime next year.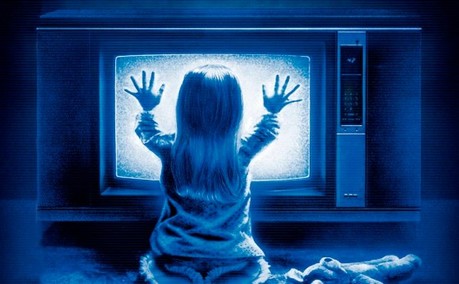 Follow me on Twitter