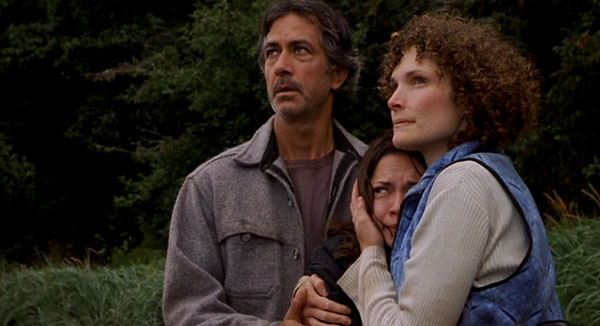 Beaks here...
It's the same old story with Legendary Pictures's remake of GODZILLA: we know jack shit about the plot, but, man, they're rounding up a great cast!
According to Variety, David Strathairn is in talks to play a "military figure" in Gareth Edwards's giant monster flick. He'll join the still-in-talks trio of Aaron Johnson, Elizabeth Olsen and Bryan Cranston. I wonder whether we'll be rooting for or against the military in this movie? That'll be up to Frank Darabont, whose rewrite of the Max Borenstein/Dave Callaham screenplay should be done by now.
GODZILLA was allegedly targeting a late March start in advance of a May 16, 2014 release date. Better get rollin', kids.