The Kidd here...
Marvel Studios is giving us a pretty good look at Don Cheadle in the Iron Patriot armor today, taking to Facebook to release a new character one sheet solely for Cheadle.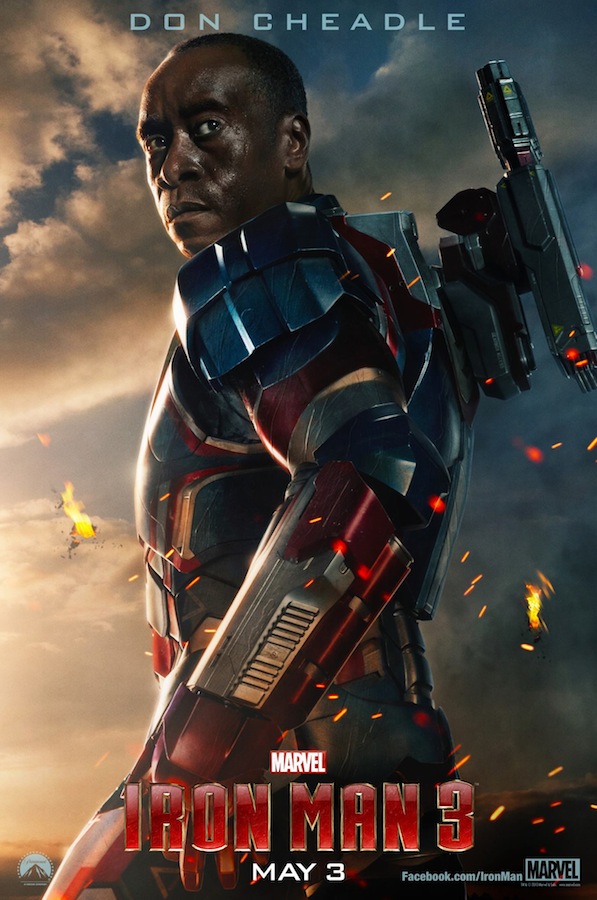 Everything I've been hearing about IRON MAN 3 to this point sounds pretty incredible, and I think people are really going to take to Ben Kingsley's portrayal of The Mandarin. May cannot get here quickly enough to see a Shane Black IRON MAN flick.
-Billy Donnelly
"The Infamous Billy The Kidd"
Follow me on Twitter.
Like me on Facebook.