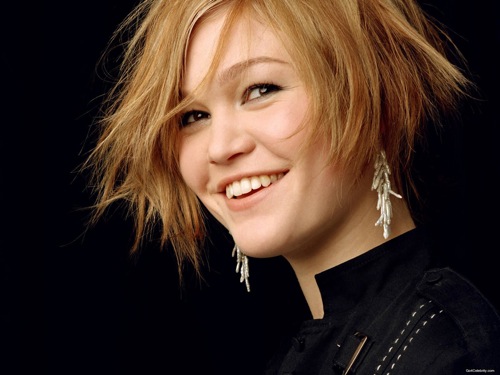 Beaks here...
Jennifer DeLia's THE FIRST, a biopic of "America's Sweetheart" Mary Pickford, has been corraling its cast for close to a year now, but it looks like it's finally nearing production. Lily Rabe is already attached to play Pickford, the savvy female superstar of the silent era who co-founded United Artists with Charlie Chaplin, D.W. Griffith and her husband-to-be Douglas Fairbanks. And now Variety is reporting that Julia Stiles will co-star as Frances Marion, who wrote some of Pickford's most popular films en route to becoming the first woman to win an Oscar for Best Adapted Screenplay in 1930 (for THE BIG HOUSE).
Marion's story is a movie in itself, though it lacks the sizzle and slow fade of Pickford's life. Stiles, who's always projected a steely intelligence, would seem to be perfect casting here. There's been talk of Jude Law playing Douglas Fairbanks, which, if it comes to pass, would be reason enough to see this movie.
According to Variety, THE FIRST will begin shooting later this year.