Ahoy, squirts! Quint here. I'm a huge Stephen King nut, so I'm surprised that somehow this Blumhouse retelling of his Skeleton Crew short story GRAMMA has flown under my radar so far. Super 8's Joel Courtney and The Walking Dead's Chandler Riggs are brothers who find out their creepy ol' grandmother is actually a witch. They're calling this new version of that story Mercy.
It's been a while since I read Skeleton Crew, but I seem to remember it being a simple story about the brothers being in the house when their fat grandmother died and her coming back to life.
I'm sure the movie will be considerably larger in scope. Universal is producing alonside Jason Blum and Dylan McDermott, Frances O'Connor, Shirley Knight (gramma?) and Chris Browning will star. So will Mark Duplass, which is the whole point of this story. Deadline just broke that he's appearing in the film.
There's already a picture floating around the net of Riggs and Courtney on the set, so here you go: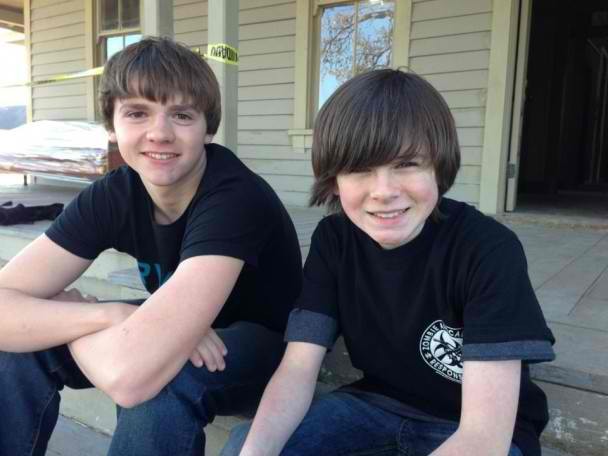 Thoughts?
-Eric Vespe
"Quint"
quint@aintitcool.com
Follow Me On Twitter