Ahoy, squirts! Quint here. Looks like the Guillermo del Toro Pinocchio stop-motion flick has been shelved, according to Gris Grimly (via BleedingCool).
Grimly was the illustrator whose work was setting the tone for this new interpretation of the classic fairy tale and he took to Twitter to say that the film wasn't happening, citing Frankenweenie's disappointing box office.
If true, that's a major bummer. I know these dark fairy tales are Guillermo's passion, so he's gotta be a bit disappointed, however he's got a lot on his plate right now, so at least he can distract himself by looking at all his Kaiju and giant robots and stuff.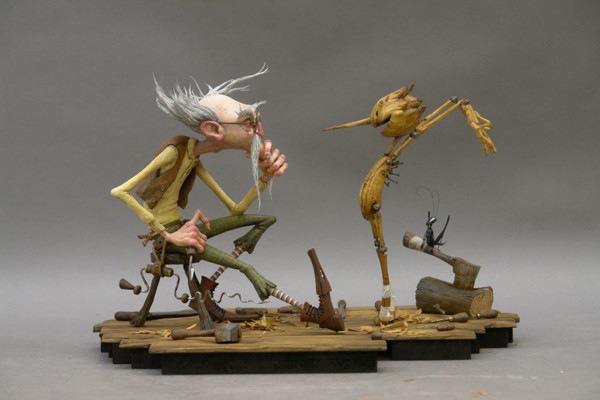 One not so terrible tidbit from Grimly: he's apparently working with a studio on another one of his titles: Little Jordan Ray's Muddy Spud. So there's that, at least...
-Eric Vespe
"Quint"
quint@aintitcool.com
Follow Me On Twitter