Ahoy, squirts! Quint here. The pendulum has swung once again in ol' Hollywoodland. Sci-fi is the thing. With Abrams' Trek and upcoming Star Wars, Cuaron's Gravity, Blomkamp's Elysium, Kosinski's Oblivion, Gunn's Guardians of the Galaxy and a bunch of other Sci-Fi flicks in the works, it's no surprise that the studios wanting to frontload their slates with science fiction.
You can add another movie to that growing stack. Per Variety Warner Bros is developing a currently untitled feature from an Eric Roth (Forrest Gump, The Insider, Munich) script and they've got Juan Antonio Bayona onboard to direct. No details are known about the plot, just that Roth wrote it, Bayona is directing it and WB is funding/releasing it.
Hot off his awards flick The Impossible (which is better than most people are saying it, by the way), this is a big, but logical step for Bayona. I like The Impossible a lot, but I flat out love his first film The Orphanage. This is only good news... for this film specifically and for sci-fi as a whole. We're in for a lot of space flicks over the next few months, so I hope you're prepared.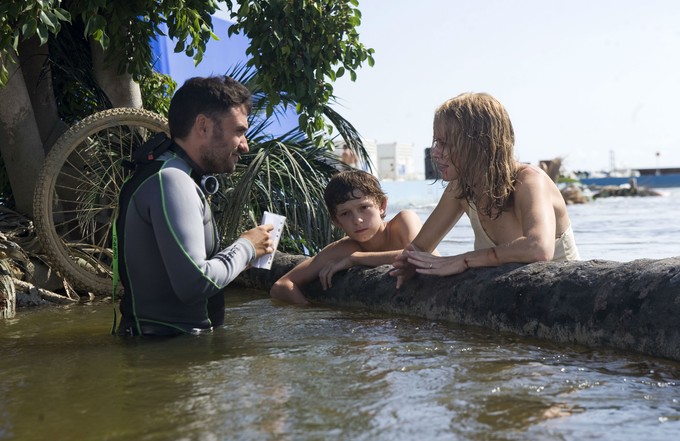 -Eric Vespe
"Quint"
quint@aintitcool.com
Follow Me On Twitter