Ahoy, squirts! Quint here with today's Behind the Scenes Picture.
Had a bit of an ordeal at the new house yesterday involving smoke detectors going off every 40 minutes for no apparent reason starting about an hour after I went to sleep, carbon monoxide warnings and two fire trucks outside my house. It was all nothing and just zany smoke detectors acting a fool, but it threw a kink in my day, so I'm a little late with the BTS pic. Apologies, but hey… you get three pictures instead of one, so that was worth waiting an extra few hours for, right?
I'm also going to throw in this rather nice youtube compilation of many of my previous BTS images, put together by a constant reader. It's pretty great and really underlines just how many crazy awesome images have graced this column over the years. Check it out:
Now on to today's pics. As I'm sure you could glean from the headline we're taking a dip into Stanley Kubrick's Dr. Strangelove or: How I Learned to Stop Worrying and Love the Bomb.
Some BTS pictures document the making of a particular scene, some show the vibe on a set, some show how different departments do their job (like the makeup shots I post a lot) and some tell a story about what happens in the downtime.
This series of stills from Dr. Strangelove show how Kubrick and George C. Scott spent much of their time between setup: playing chess. Since there's a few shots from different days this was clearly a regular event. I know Kubricks films pretty well, but I I haven't devoured many Kubrick books, so I wonder who was the better player? I'd wager Kubrick, but if he was as engaged with these games as he appears to be then Scott must have been damn good himself.
Anyway, these are really cool shots and I hope you dig 'em as much as I do. Thanks again to Decaying Hollywood Mansions for digging them up and letting me share them in this column. Enjoy!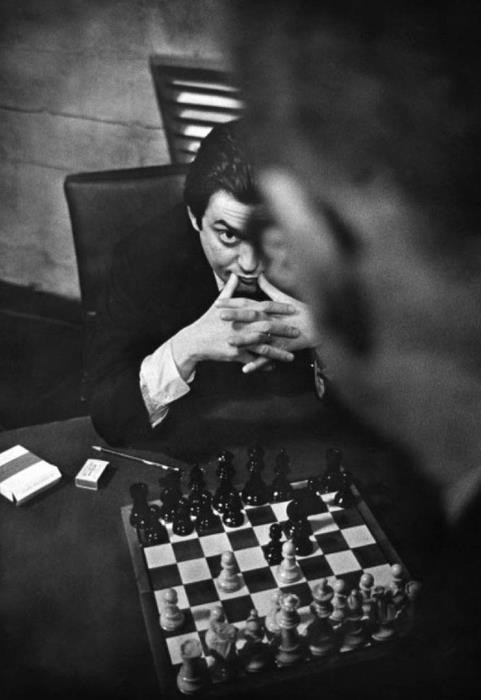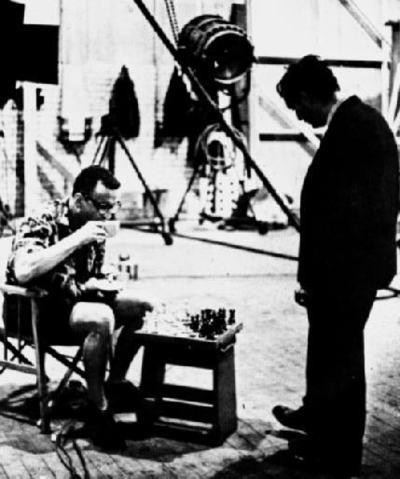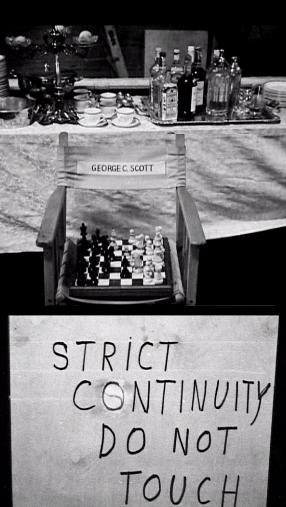 And we have a bonus pic, provided by George Wishart, featuring Peter Sellers taking a picture of Scott and Kubrick in the middle of a game.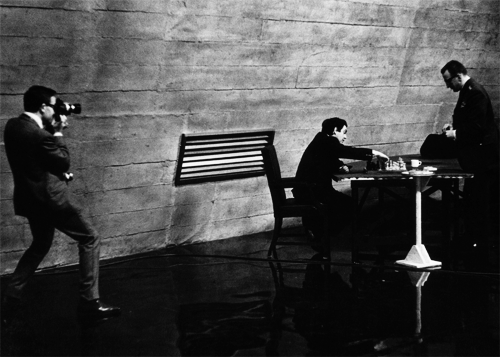 If you have a behind the scenes shot you'd like to submit to this column, you can email me at quint@aintitcool.com.
The ball is back in tomorrow's pic.
-Eric Vespe
"Quint"
quint@aintitcool.com
Follow Me On Twitter
I've got a lot of maintenance work to do on the previous BTS articles, but you can visit two pages worth of images (beware of some broken links thanks to the last server shift): Click here to visit Page One and Click here to visit Page Two