In a fit of crazed desperation, friend of the geek multiverse Rian Johnson asked how one went about playing imported Blu-rays in the US.
I posted a lengthy How To piece over on Arthouse Cowboy, complete with some screengrabs from Michael Powell's The Life and Death of Colonel Blimp and Peeping Tom, Ozu's Good Morning, John Carpenter's Elvis, and Tony Scott's Loving Memory.
Here's one from Peeping Tom that I didn't post over there: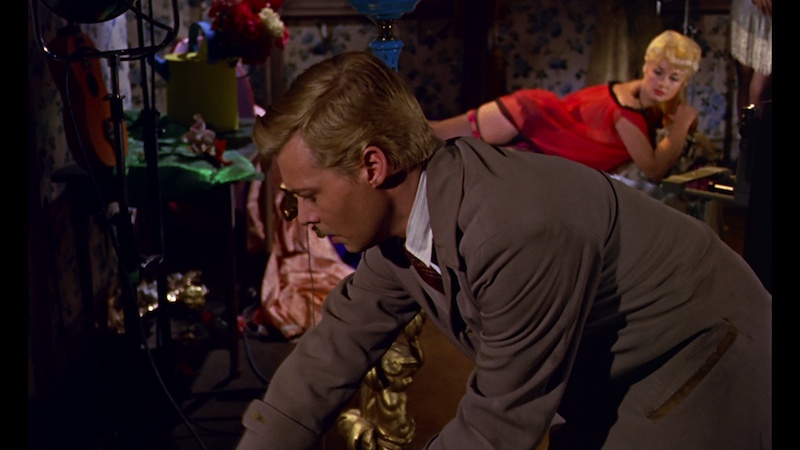 Here's an abbreviated version and the takeaway:
It isn't as simple as breaking DVD region locking was, and modded players are WAY more expensive than a much simpler solution.
The cheapest and best way is to buy a UK Blu-ray player like this LG one on Amazon UK, which is currently 49.99 GBP, or around $100. All you need in addition to that is a UK to US power adapter, which are $2-$4, like this one on Amazon US.
What I didn't get into there was how to do watch these Blu-rays on a computer (a Mac in particular). Maybe sometime soon...
Moisés Chiullan / "Monty Cristo"
@moiseschiu
email
Arthouse Cowboy
Screen Time (movies/media) podcast
Giant Size (comics) podcast