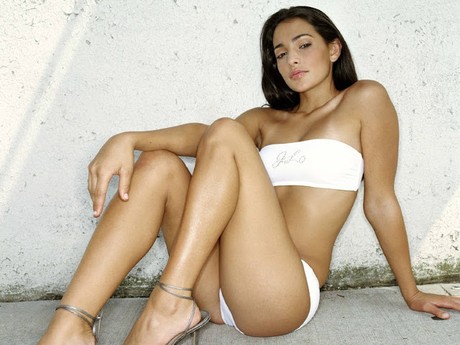 Will evil car dealer Big Jim Rennie be played by Brian Dennehy, Brad Leland or John Goodman? We don't know that yet!
But we do know that CBS has begun casting the 13-episode miniseries adaptation of Stephen King's (beloved my me) 2009 sci-fi novel "Under The Dome," and we're going to learn who plays Big Jim very soon!
Two who have been cast:
1) Alex Koch will play Big Jim's piece-of-shit son Junior, a college freshman who lusts after Angie McCain, who waits tables at local eatery Sweetbriar Rose (which also employs war vet Dale Barbara).
2) Cuban-American actress/model Natalie Martinez ("Detroit 1-8-7," "End of Watch") will play ambitious deputy Linda Everett.
"Under The Dome," the tale of a small Maine municipality suddenly and mysteriously enclosed by a transparent but inescapable force field, has a lot of characters in it. Because it premieres June 24, we're going to be getting a lot of casting news in the near future.
If you want to know who plays Little Walter Bushie, Gina Buffalino, Andrea Grinnell, Rose Twitchell, Piper Libby, Norrie Calvert, Sloppy Sam Verdreaux – and especially Julia Shumway and Dale Barbara – you, constant reader, will not have to wait very mucyh longer.

Blu For $5!!

3 Blu Movies For $9.99!!:


3 Blu Movies For $9.99!!