Ahoy, squirts! Quint here. Casting notices are always interesting in that they give you a little insight into a film via character descriptions that might or might not end up being what the character is in the final film.
Case in point, this little bit of open casting for Ryan Gosling's directrial debut, HOW TO CATCH A MONSTER, which films in Detroit this May. The film is described as a "fantasy noir" and sounds crazy. Here's the description:
Set against the surreal dreamscape of a vanishing city, Billy, a single mother of two, is swept into a macabre and dark fantasy underworld while Bones, her 18-yr-old son, discovers a secret road leading to an underwater town. Both Billy and Bones must dive deep into the mystery, if their family is to survive.
If you go to this site you can actually submit yourself to be cast in the flick, which will star Gosling's Drive co-star Christina Hendricks. They're looking for male actors, including the lead, Bones (described as "an introspective loner with an active imagination"), a "feral like boy" age 3-6 named Frankie and the role of Face. Check out Face's character description:
A small-town trouble maker from the wrong side of the tracks. He is the constant, silent companion of the dark and sinister character, BULLY. His trademark is the unusual and distinctive appearance of his face.
These kinds of roles tend to be breakouts for actors that have faces with character, but not the kind of Hollywood perfection that usually gets cast. The casting agents are looking for actors with scars or birthmarks or anything that makes their face distinct and unique.
No matter what, it sounds like Gosling's going into some crazy Terry Gilliam territory with this film, which automatically makes it one of the most interesting projects in development for me. What do you folks think?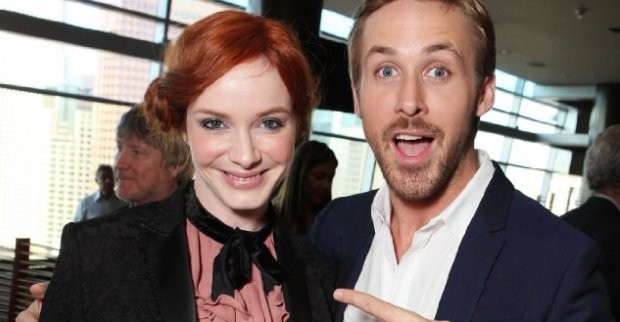 -Eric Vespe
"Quint"
quint@aintitcool.com
Follow Me On Twitter