I was waiting to post this pending further information (ticketing links, which chains would be offering the marathon, etc) but...I guess it's never too early to start planning, even without such details.
Fox is putting the four existing DIE HARD movies back on screens for one day only, for a marathon which will lead up to and include the reveal of A GOOD DAY TO DIE HARD, the newest installment in the franchise. Said day long marathon will occur on February 13 - which means you can spend the day watching John McClane meting out his unique brand of profane and primal justice in the loving arms of your ever-supportive Valentine! Which, as far as I'm concerned, is a rather blissful proposition.
I pretty much love the first three films - although I thought the ending of WITH A VENGEANCE didn't entirely jibe for some reason. The fourth picture? Whatever. Kinda felt to me like many of the folks involved had never actually seen a DIE HARD movie before putting LIVE FREE OR DIE HARD before cameras...but maybe that's just me.
Here's a flyer for the upcoming marathon...we'll let you know more about this when we know more.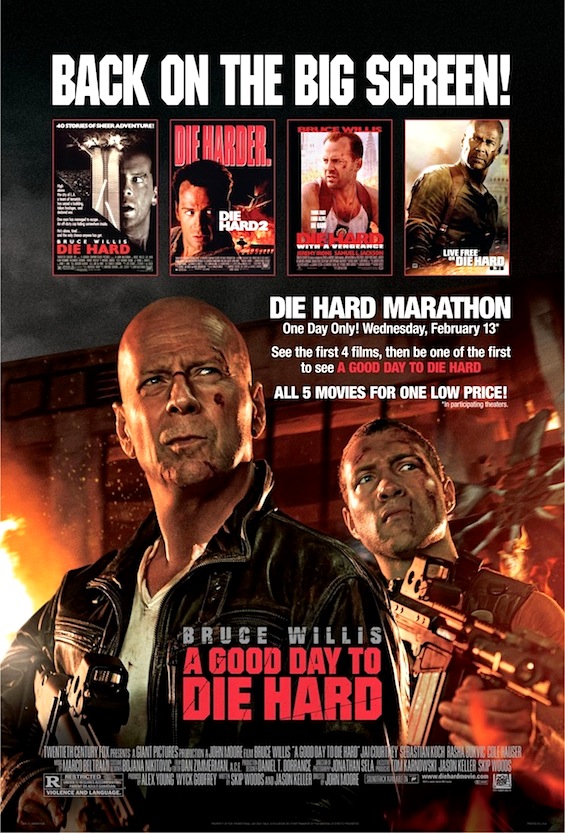 ___________