Hey folks, Harry here... This is the sort of news that makes up for the insanity of Texas threatening to arrest Feds enforcing Federal Gun Regulations... And that's that Jerry Lewis has agreed to shoot a starring role in a new indie film called MAX ROSE. At least according to Mike Fleming Jr over at Deadline... where he flashed this shot: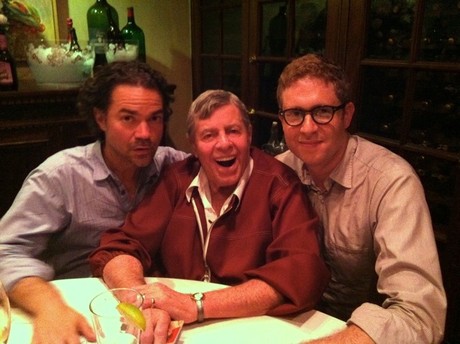 Now click the pic to read Fleming's story from Last night.


I love it when folks that have disappeared off the screen due to getting sent terrible scripts or that have just been assumed as being not interested in film work... hop back into the game. SEAN CONNERY are you watching??!?!?!? Jerry's last film role was in the amazingly underseen FUNNY BONES, which is just a spectacular film. Really wonderful. I hope this film is a worthy addition to Lewis' legendary career.
What's your favorite Jerry Lewis flick? I'm kinda partial to GEISHA BOY.