Ahoy, squirts! Quint here. Looks like Timur Bekmambetov is following up his ridiculous, yet entertaining Abe Lincoln: Vampire Hunter with a man-vs-air-pirates dogfight flick HEATSEEKERS, according to Borys Kit's Heat Vision blog.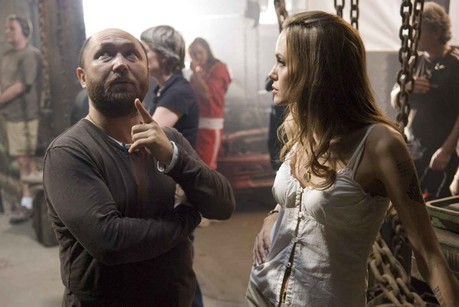 Bekmambetov's got an eye for insane visuals, but it's pretty well known that Michael Bay's Platinum Dunes chews up and spits out directors. Brad Fuller and Andrew Form are very hands on producers... I'm not sure if Bekmambetov is used to that, but perhaps in his case this might be a good thing. It seems when Timur is focused he turns in better work. I like Wanted a lot, but even his best stuff is all over the map. If he can have that insane visual eye focused properly there's a rather large chance he'll turn out something great.
I don't know much about Heatseekers other than it's about an ex-military pilot who goes after a bunch of air pirates and started as a spec script by George Mahaffey. F. Scott Frazer has also been brought on board to do a pass on the script.
Thoughts?
-Eric Vespe
"Quint"
quint@aintitcool.com
Follow Me On Twitter