The Kidd here...
To be perfectly honest with you, I could barely recognize Julianne Moore in this new teaser poster for CARRIE at first glance. She's always looked about the same every time I've seen her for the past 20 years or so, but here her age is starting to show through with the purpose of making her a bit creepy, a bit off-kilter, with that new tagline strewn over her face. God won't help you...? Well, I guess that whoever you is in that situation is severely screwed then, huh?
It's a tough deal for Moore to take on a role originally played by Piper Laurie so well that it garnered an Oscar nomination, but, as we've seen in the past, Moore never brings a weak performance to her films, so, between her, Chloe Moretz and director Kimberly Peirce attacking this Stephen King adaptation in a fresh way, there is hope they'll be able to elevate this material beyond your typical remake.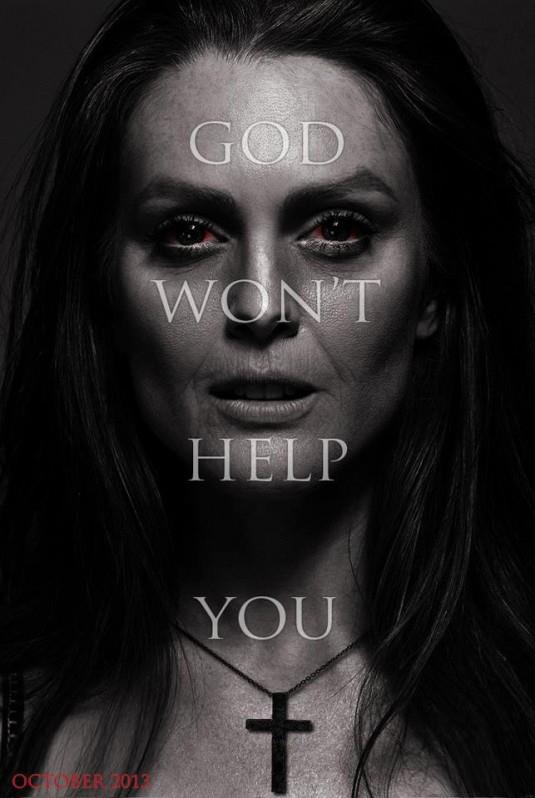 CARRIE is now set for release on October 18 of 2013.
-Billy Donnelly
"The Infamous Billy The Kidd"
Follow me on Twitter.
Like me on Facebook.