Ahoy, squirts! Quint here with today's Behind the Scenes Picture.
One Flew Over the Cuckoo's Nest is one of my all-time favorite flicks and Louise Fletcher plays one of my all-time favorite movie villains in it. The great thing about Nurse Ratched is that she doesn't think she's a bad guy and in a weird way she isn't. McMurphy calls her "a bit of a cunt" in the film and that's a pretty spot on. She's not shooting POWs in the head or running a human trafficking ring or anything, she's just a little power hungry as the head nurse at a nuthouse and can't stand her authority being challenged by the unruly new guy.
In other words, she's a villain that is so easy for the audience to hate because she's just being a big bitch and we see that on a daily basis. It's not like she's trying to take over the earth or something we can't really fathom. She's just cruel!
Today we celebrate that horrible character by seeing the lovely Ms. Fletcher in costume with her director, Mr. Milos Forman. Thanks to the great Decaying Hollywood Mansions for this shot. Enjoy!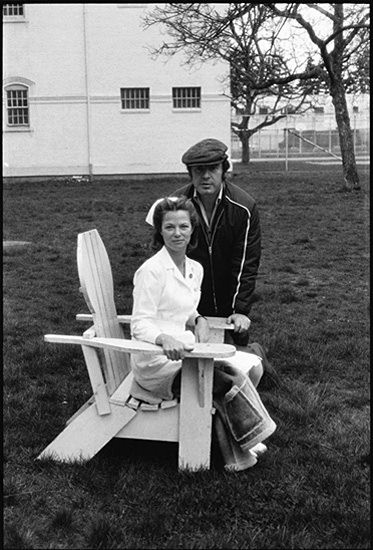 If you have a behind the scenes shot you'd like to submit to this column, you can email me at quint@aintitcool.com.
Henry Fonda has a heartfelt message to convey in tomorrow's pic.
-Eric Vespe
"Quint"
quint@aintitcool.com
Follow Me On Twitter
I've got a lot of maintenance work to do on the previous BTS articles, but you can visit two pages worth of images (beware of some broken links thanks to the last server shift): Click here to visit Page One and Click here to visit Page Two