Greetings Primates!
This is Evil Ash checking in again. Let's just preface this piece by stating that I have an extreme love/hate relationship with Guy Ritchie. Between 1998 and 2000, Ritchie elevated cinema to a whole other level with two of the most unique, brilliantly edited, and snappily delivered movies to come down the pipe in a LONG time. "Lock Stock and Two Smoking Barrels" and "Snatch" turned Ritchie into a global superstar, and elevated the careers of all who took part in them. After that - in my eyes - his career was never quite the same. Matthew Vaughn's (Ritchie's producer in his first three films) brilliant Layer Cake is the third movie that Ritchie SHOULD have made, but, he married Madonna, made "Swept Away" (ugh) and went in a different direction. I'm not saying Robert Downey, Jr. as Sherlock Holmes wasn't entertaining (and a box office winner), it was. It's just those movies, and "Aladdin" and "The Man From U.N.C.L.E" and the absolutely awful "Revolver" don't FEEL like Guy Ritchie movies. They feel like churned out studio productions. His latest film "The Gentlemen" may turn out to be a dud (there have been a few BAD early reviews), but these trailers give me some hope. Also, at least he is TRYING to go back to what he did best - 20 years ago.
The closest that Ritchie came to building on the brilliance of those first two movies was 2008's "RocknRolla" which, as the years go by, is earning more love from his hard core fans (including me). The story is great, the supporting actors are great (especially Tom Wilkinson) and it's got the pacing that makes his movies great. The major flaw is that Gerard Butler was horribly miscast and almost ruined the whole film. That said, I like what I see from these trailers. The McConaissance is continuing with no end in sight and Colin Farrell has quietly become an indie film darling and fantastic character actor over the last twelve years. Also, can we now say that the "Grantaissance" is fully upon us. Hugh Grant is getting better with age and has his tongue firmly planted in his cheek. It could just be crafty editing, but that first trailer pops in a way that we haven't seen from Ritchie in a LONG time (the Vivaldi and Cream music helps). I'm truly looking forward to this one and my fingers are crossed!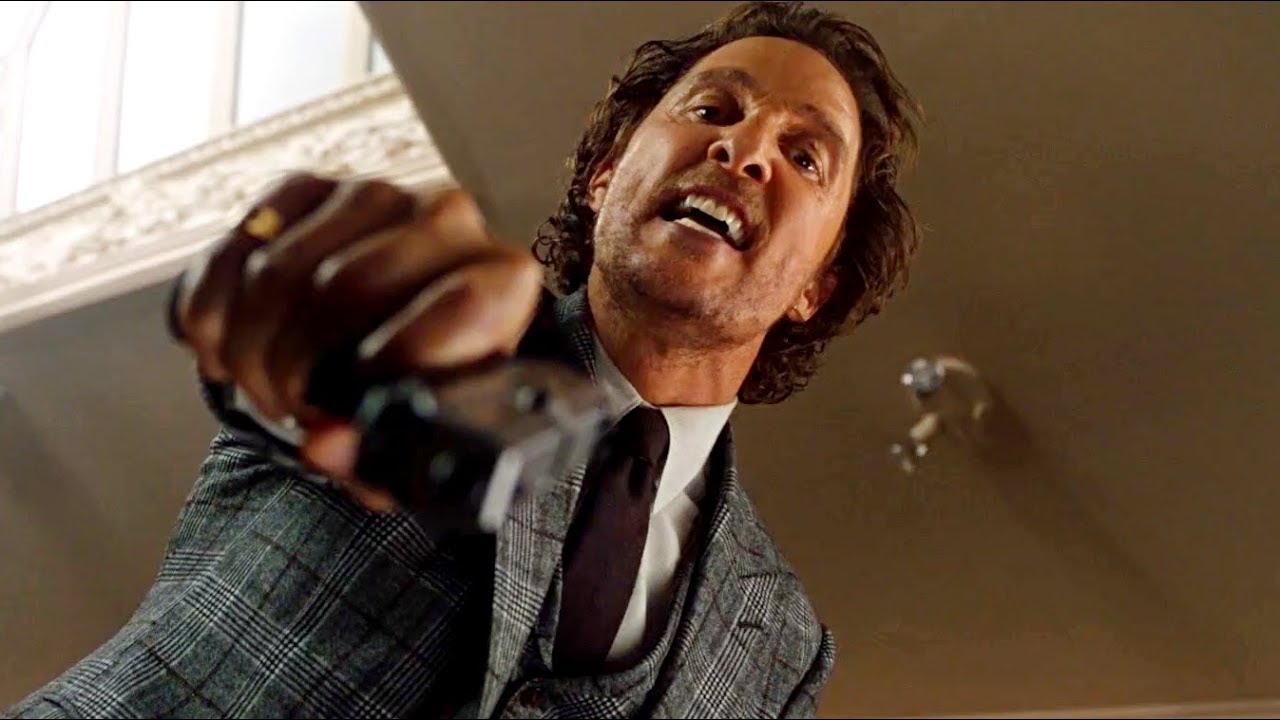 "The Gentlemen" is scheduled to be released in the United Kingdom on January 1, 2020, by Entertainment Film Distributors, and in the United States on January 24, 2020, by STXfilms. The film co-stars Matthew McConaughey, Charlie Hunnam, Michelle Dockery, Jeremy Strong, Colin Farrell, Henry Golding, Eddie Marsan and Hugh Grant. This is a solid cast that Ritchie has put together. It's written by Guy Ritchie (story by Ivan Atkinson, Guy Ritchie and Marn Davies) and produced by Guy Ritchie, Ivan Atkinson and Bill Block.
Sound off talkbackers and let me know what you think!!
Until next time...
Hugh "Evil Ash" Feinberg