Hey all!
We've just received a trailer premiere for DarkStar Pictures and Uncork'd Entertainment's gritty new noir thriller, DREAMLAND, directed by Bruce McDonald (HARDCORE LOGO, ROADKILL) and starring Stephen McHattie (WATCHMEN, COME TO DADDY), Henry Rollins (JOHNNY MNENOMIC, HEAT), and Juliette Lewis (NATURAL BORN KILLERS, CAPE FEAR). The film is written by Tony Burgess (PONTYPOOL) and Patrick Whistler. Check it out!
I have to say that I'm intrigued, and I will be reviewing this film for the site before its release on June 5th. When I read the synopsis I coulnd't help myself: On the night of the strangest weddings in cinema history, a grotesque gang boss hires a stone cold killer to bring him the finger of a fading, drug-addicted jazz legend.
Now would that count as something old, new, or borrowed?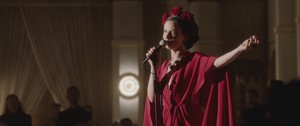 I have to declare that I am a huge Henry Rollins fan. When he took to acting, my respect for him increased exponentially. He's worked with huge names and he's done A LOT of independent film. I recently recall him in HE NEVER DIED and THE LAST HEIST, and I recommend both of these films to everyone for different reasons. The first for a compelling anti-hero, and the second because it's a fun movie to watch where you can see, on film, when the team behind it ran out of money.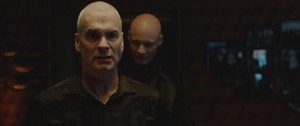 I'm looking forward to what bizarre treasures exist in this film, and I can't wait to share them with you all.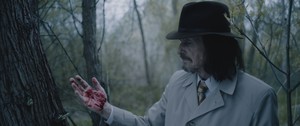 Until then have a great day and I'll talk to you soon!
DREAMLAND premieres June 5, 2020 in theaters, on-demand and digital.
-McEric, aka Eric McClanahan-