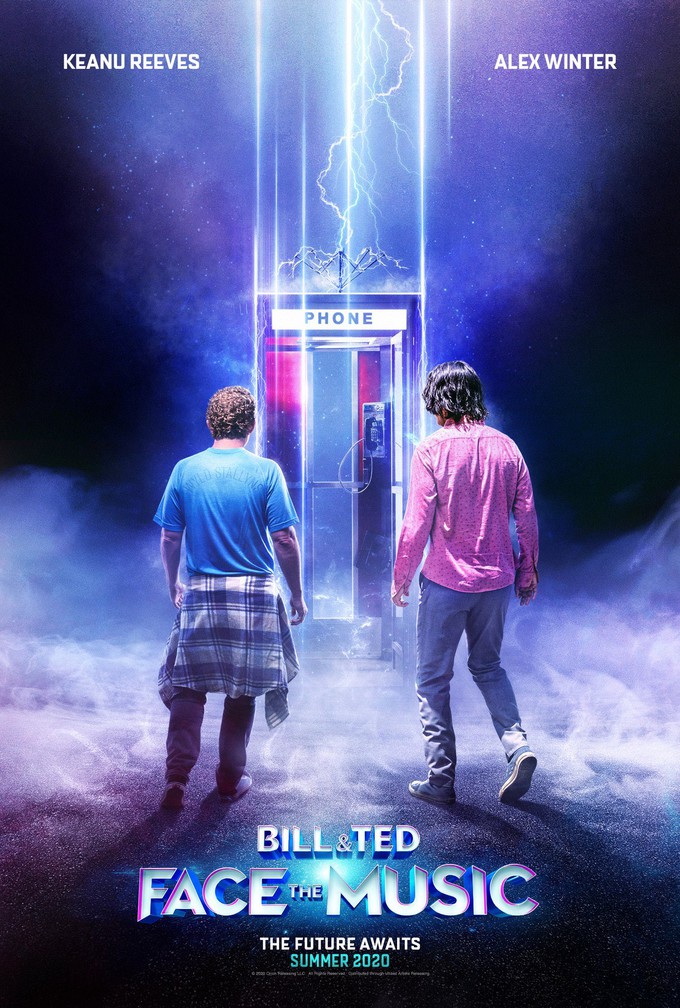 Hey folks, Harry here...
*Air Guitar*


Ya know, the world is pretty damn fucked. Nearing half a million dead world wide from COVID19... Our movie theaters got nothing to show. Streets filled with protestors and Biff Tannen running the whole shebang!
How'd we get here... Well, watch the Teaser Trailer for BILL & TED FACE THE MUSIC and realize... it's those two slackers' fault!
Isn't that bodacious? Totally Dandy, eh? Will BILL & TED save our reality? Is all this that we're concerned over just a skewed reality that will shortly be fixed with harmonic beauty the likes of which our souls have yet to vibrate to? All I know is, my reaction to this TEASER was far better than Christopher Nolan's discovery of "REVERSE".
Will we see BILL & TED FACE THE MUSIC on August 21st, 2020? At least it's a movie I'm dying to see!
Party On!
Harry