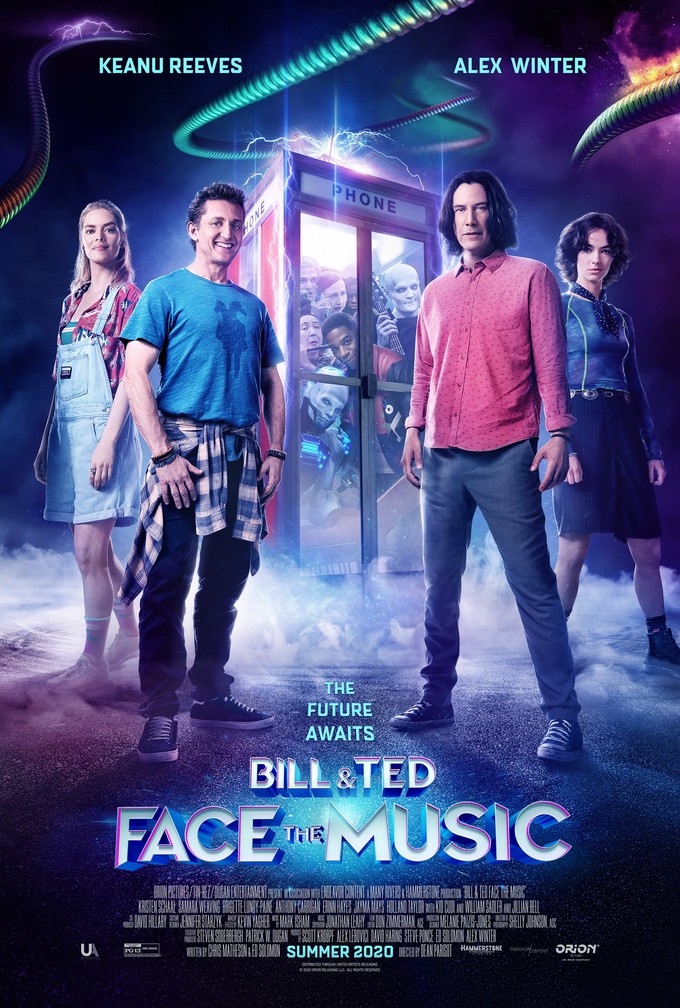 At the recent ComicCon@Home event, Kevin Smith got the opportunity to speak with the cast and writers of Bill and Ted Face the Music, and a couple cool tidbits came out.
First off, the film will debut on September 1st in theaters AND on demand simultaneously! That's excellent news. With so many films being pushed back, it's nice to see something as fun and positive as Bill and Ted releasing.
The second big announcement, and it felt more like a slip up on Smith's part since no one elaborated on it, is George Carlin will be reprising his role as Rufus for a cameo. How will this work!? I have no idea, but I think it's awesome that they realize how important he was to the series, and found a way to include him.
After watching the two trailers and the panel I'm definitely sold. I had reservations about Reeves and Winters stepping back into these goofy ass characters so many years later, but it looks like it works. And I'm thrilled that a new generation will get to experience their silly, loveable antics.
What do you guys think? Let me know in the Talkbacks.
And check out the second trailer and Comic-Con panel below!
ComiCon panel:
Trailer #2
Stay cool! (And excellent!),
Cobrak