Hey folks, Harry here... It's scary how accurate Hallenbeck is... but also he has some criticisms about the film that aren't accurate (but he'd have to see the movie to realize that) but his heart is in the right place. This movie isn't the film to rush out to see... I'd say wait 3 weeks and hit a matinee on Sunday. Here is Hallenbeck...
What is up, my Negroes?! Or, is it "are up?" What is it? Well, who gives a fuck!
It's that time of year again, my lil' bitches and like a rabid groundhog, the Mighty Joe Hallenbeck is going to rear his ugly head to cast a shadow over that eye sore known as the Summer Movie Going Season. For the last several years we have been so disappointed in what the 'Wood has had to offer. Sure, some gems like X-MEN and THE 6th SENSE have manage to survive the triteness of the "typical" summer flick, but films like that are few and far in between. Now, we come to the Summer of 2001. . .a time when one would hope the films would begin to turn around from last year's drivel and the previous year's stank. Memorial Day usually kicks off the Summer Movie going Season with the film that, traditionally, is the "EVENT MOVIE OF THE YEAR!" Let's look back at the past "Event" films that have kicked off the summer season:
Mission: Impossible – Uno y Dos.
Star Wars: The Jar Jar Menace
Godzilla
The Flintstones
The Lost World
Shall I continue? No, I didn't think so. I'll allow you a moment to wipe the blood away from your eyes after reading those titles.
So, now we come to Y2K1, with hopes that Mr. Bay and Mr. Bruckheimer will break this evil spell of crapfests. Have they succeeded? Will PEARL HARBOR be the one flick to wipe away that pustule, infected scar tissue known as the Memorial Day "EVENT" Film?
HOW THE FUCK SHOULD I KNOW?! I haven't seen the movie nor do I have ANY intentions of doing so! I am not about to waste nine bucks and three hours of my precious time watching an overblown piece of shit, flag-waving, "Bombing-of-Pearl-Harbor" movie by the guys who brought us Armageddon! Oh, and before you say, "But Mighty One, you LOVED Armageddon"…let me just say that I still do and always will. THAT is a mindless piece of fluff entertainment NOT meant to do ANYTHING ELSE but entertain. Granted, a lot of people didn't even find it very entertaining. . .however, a lot did.
The point here is that a subject matter like Pearl Harbor should not be subjected by the slick, glossy filmmaking styles of two charlatans like Bay and Bruckheimer. This subject matter has been attacked a BAJILLION times on film. . .some versions good (FROM HERE TO ETERNITY) some versions so-so (TORA! TORA! TORA!). What B & B (and I ain't referring to Beavis and Butthead. Although. . .) have created here is a hackneyed romance set against a tragic period in American History. They have "Disneyfied" the subject to no avail. The sad thing is, I haven't even seen this movie and I KNOW this is the case. Shit, all you have to do is watch the trailer or the 10,000 TV spots for the flick to see what a supped up, glossy piece of Mickey Mouse shit this is! Disney is cramming so much shit down the movie watching public's throats that it has become YOUR mission to fork over a year's salary and partake in a flick YOU KNOW will BLOW! I, for one, will not be bullied into a film that will suck. My tastes of late have changed dramatically. I know from the first 5 seconds of a trailer if this is a film I want to see. The trailer for Pearl didn't BUY me! Disney couldn't even fuckin sell me on the TRAILER! Who the fuck do they have working on the marketing, CHRIS PULA?!
First off, the only clue you give your audience as to what this film is about is 'Splosions! Lots and lots of BOOM-BOOM! Granted, the majority of the film going public is mentally retarded, but I believe, it's a filmmaker's task to deliver a product that will entertain as well as educate an audience. That is not your intentions at all. You have belittled the audience's intelligence by patronizing to the lowest, cousin pokin' mentality.
Knowing how utterly predictable and wretched this movie is I'm going to put my size 3 inch dick out on the chopping block and dare to review the "MUST SEE" film of the Summer!
So, sit back, grab yer pecker and enjoy a complete BS, but "so sad it is accurate" review of a film I will never see. . .
PLOT: Ben Affleck is a good man and a good American. He wants to fight in the war, but his girl won't let him. However, knowing that her beau is a noble man, she lets him go. In the meantime she falls for his best friend, played by Assface from H20. Ben dies…or so we think. The Japs bomb the shit out of Hawaii. Many people have boo-boos. The relationship between chicky baby and Assface is shaky at best 'cus she still loves Ben. Some dogfight ensues at the end and Ben miraculously saves the day. YAY! HUR-RAY! He's not dead after all. All is not lost. The US Armed forces will gather arms and kick some Rising Sun Ass. The end…or is it? Who knows what happens? Maybe we'll find out in Pearl Harbor II: D-DAY! In that, Ben will be flying the Enola Gay, but some how be transported into the future – to the Present Day. He'll fly west and arrive over Burbank. He'll spot that eyesore known as Disney Studios and drop the bomb. Eisner and his Daisy Chain of wannabe Movie moguls will all be destroyed, along with the master prints of The Santa Clause and all post Katzenberg animated films Disney has produced (of course, the PIXAR stuff will be stored safely up in Northern California).
THE DIRECTION: Subtlety is not one of Michael Bay's strong suits. You'd have a better chance finding a tasty spot on Rosie O'Donnell's inner thigh than you would finding a subtle, gentile moment in a Bay flick. That said, I have thoroughly enjoyed his films in the past. I think THE ROCK is one of the best, straightforward action films ever made. BAD BOYS is also a fun little romp. . .a wee bit too long, but an enjoyable movie never the less. And ARMAGEDDON, well . . .if you don't know how I feel about it, go read my old review. With Pearl Harbor Bay has managed to "HOLLYWOODIZE" a subject matter as tragic and important as this. Like Emmerich and Devlin did last year with THE PATRIOT, Bay trivializes our American History by putting in lame "heroic" moments and glossing up death. If Bay would have directed SCHINDLER'S LIST he would have made the "SHOWER SCENE" look slick – close ups of the gas being released, the women's tears flowing down their faces. The THX Sound System would have been working overtime with the ear piercing screams of the dying Jews. The last soul would have reached up to the heavens and uttered the words, "Why, God? Why?" Oh, and not to mention Zimmer's over the top Operatic score reaching a Crescendo when that last woman's arm drops lifeless to the ground.
Look, Mr. Bay – I think what you have done with your previous films was entertaining. . .headache inducing, but entertaining nevertheless. However, you have NO RIGHT as a filmmaker to tackle such an important subject such as this. This is a major back step in your career. You were mocked and ridiculed before this film, but now you'll be laughed out of the 'Wood. Do yourself a favor and take some time off. Look for a script that is small in scope and intimate in characters. You are NOT James Cameron. You don't have the ability as a filmmaker to balance a sappy romance with a big budget action, special f/x spectacle. Be like my Hallen-cock and think small.
THE WRITTING: Oh, so you mean there WAS a script? Didn't they just take the romance of Titanic, horrendous cliched lines written by Audie Murphy Jr, and add 'splosions to make this WONDERFUL film? I haven't heard dialogue this bad since I saw the immortal CONGO! It's the kind of lines that sound like nails on the chalkboard when delivered. It makes you weep for the future of screenwriting.
THE ACTING:
BEN: Oh, he's SOOOOOOOOOOOOOOOO Dreamy! I can buy him in Smith flicks and even as the good guy in REINDEER GAMES, but here as a Patriotic soldier? He looks more out of place than Keanu Reeves does at a Mensa Meeting! Ben, Hon, stop trying to act cool. You're not. You're not the "hero" type. If you were any kind of actor you would step down from the latest Jack Ryan movie and say to those schmucks at Paramount, "Uh, guys. . .I'm just not right for this Jack Ryan role. Give Alec a shit load of money and have him reprise the role he was born to play." Be a man, damn it!
ASSFACE: Assface is an actor whom I loathe, despise and cannot stand. He is a talent less little phop who must give great head in order to have achieved the roles he has won. He played the bad ass in the wretched FACULTY, Jamie Lee's son in H20, and now commands the lead in Ridley Scott's latest opus, BLACK HAWK DOWN. The one thing I can say about Assface's performance is that he FINALLY got his hair combed by someone in make-up. Other than that, please die. OD on something. Drop out of film acting and go back to your true calling of making Iced Mocha Fraps at Starbucks. One Keanu in this industry is about all that we can handle at a time, so please, Assface, stop making movies. 'Kay? Kiss-kiss!
CHICKY BABY: Some wanker who may be a good actress, but you sure as hell couldn't tell here. Of course, that's the scripts fault. It's not her fault. She just wanted the big paycheck and the chance to work with the "dreamy" Affleck.
CUBA: He's to fuckin cool to be in this flick. Shame on you, dude!
THE BALDWIN THAT CAN ACT: Stick to Mamet. 'Nuff said!
THE MUSIC: Uh, Mr. Zimmer, Ennio called. . .he would like his sheet music back.
THE 'SPLOSIONS: I haven't seen this many explosions fill the screen since that Annabel Chong Movie! 'Splosions are cool, but they don't make up for the lack of story or the wretched dialogue.
Disney should be ashamed of themselves. Of course, being the Whores that they are they think it is perfectly all right, if not "patriotic," to cram this film down the public's throats. Instead of the public making this film the "MUST SEE" movie of the summer, Disney and their marketing machine is TELLING you that IT IS! It was a beautiful time when a film would come out with little fanfare, relying on word of mouth to make it the "IT" film you just HAD to see. That's not the case any more. We are TOLD what to see. We are TOLD what to watch. And, if we don't, we can't be part of the "Water Cooler" club. I didn't watch one second of that Survivor show and I ain't gonna watch one frame of this film. My time would be better spent picking up trash and hoeing weeds off the side of the freeway. Oh, wait a second – I do that anyway. Never mind.
You KNOW this movie will suck. However, you will still go to it, fork over your nine bucks and waste 3 hours of your life. You'll come out of it claiming it was such an abysmal piece of shit that you'll want to take up arms and storm the gates of Disney.
I ask you this: If you know that is a pile of dog shit sitting on the ground would you still pick it up and eat it? NO! If you KNOW fire burns, would you still reach into the flame to test it to see if it burns? NO! You're not a fuckin idiot! You are, I hope, a rational, intelligent human being who is able to make up your own mind and not cater to the whim of a Corporate Whore like McMicro Disney (the ULTIMATE CORPORATION THAT WILL COME ABOUT AFTER THE MAJOR MERGER OF 2008!).
DO NOT SEE THIS FILM! DO NOT let films like this continue to be made! This is NOT "supporting the arts!" Go see MEMENTO! Go see SHREK! Go see THE DISH! Hell, go see THE MUMMY RETURNS if you HAVE to see mindless entertainment! Make a fuckin stand NOW! These whores care only about one thing – MONEY! Do not give them YOURS! Take that $9.00 and rent a few good movies. Rent any of these great classics I've watched recently:
Modern Times – Hell, ANY CHAPLIN flick!
King's Row
Splendor in the Grass
Auntie Mame
Seconds
The Robe
The House of Usher (Corman/Price)
Rebecca – or ANY Hitchcock FILM!
Cat People (The Lewton version!)
Lost Horizon – or ANY Capra flick!
Rent SOMETHING if you want to watch a movie! Do NOT see this film! AVOID IT! SEND A MESSAGE!
Goddamn it, make this film BOMB! Do NOT perpetuate shit like this! Do not let filmmaker's like Jerry and Michael put their own spin on historical feats like this! Do not let them get away with a crime like this! Stop letting F/X and 'splosions get in the way of telling a decent story! There is only ONE WAY these asswipes will get this message and that's by not adding any more mula to their fat wallets. This Memorial Day, pay your respects to the men and woman who fought to make this country great and also to those who have made this industry last for as long as it has. Pay your respects to filmmakers like Ford, Capra, Wyler or Curtiz. . .those daring filmmakers who fought the war in the 'Wood while our Boys were kicking some ass overseas!
Oh, and for those who think I'm being too harsh on Disney, you should read what I have to write about Warner Bros. That Bitch slapping will come next week with my review of SWORDFISH. . .a movie that has two things going for it – and they're BOTH attached to Halle Berry.
Send your nude photos of your sister to:
My Porn Drawer By Clicking Here,
T.T.F.N.,
Joe Hallenbeck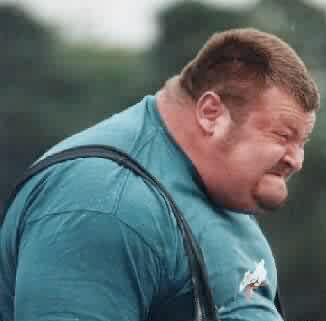 {Editor's Note: This Review Has Been Approved By Pussy}