Hello Everybody Freddy Beans here,
With a one sheet for Yann Demange's sophomore feature film WHITE BOY RICK below: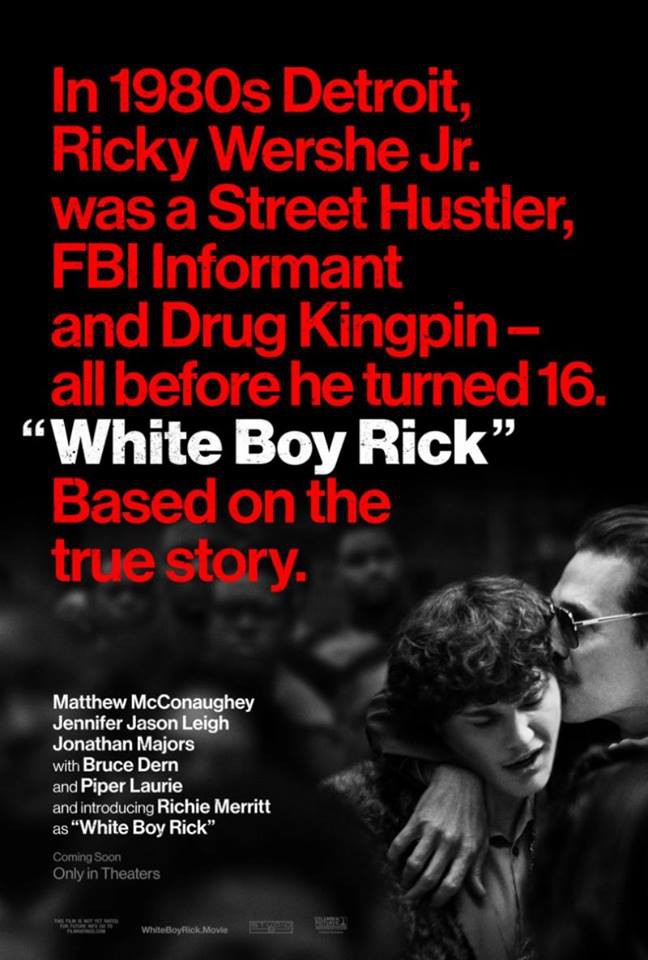 Directed by: Yann Demange
Story by: Andy Weiss and Logan & Noah Miller
Screenplay by: Andy Weiss and Logan Miller & Noah Miller and Steve Kloves
Produced by: John Lesher, Julie Yorn, Darren Aronofsky, and Scott Franklin
Cast: Matthew McConaughey, Richie Merritt, Bel Powley, Jennifer Jason Leigh, Brian Tyree Henry, Rory Cochrane, RJ Cyler, Jonathan Majors, Eddie Marsan, Bruce Dern, and Piper Laurie
Synopsis:
Set in 1980s Detroit at the height of the crack epidemic and the War on Drugs, WHITE BOY RICK is based on the moving true story of a blue-collar father and his teenage son, Rick Wershe Jr., who became an undercover police informant and later a drug dealer, before he was abandoned by his handlers and sentenced to life in prison.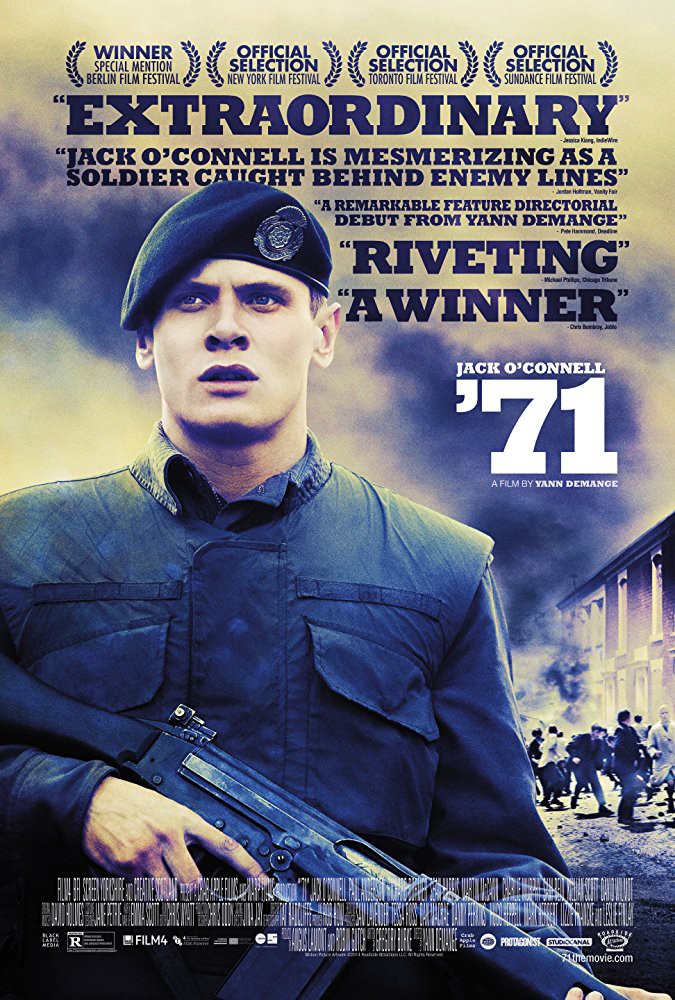 I watched Demange's first feature length film 71' recently and was pleasantly surprised. I had no idea what to expect when I started but war movies get me just about every time out, so I checked it out. In that one, they followed a British soldier as he is abandoned by his unit and must make his way through the streets of Belfast on his own. I have no idea the historical honesty of the flick, what I do know is I enjoyed the heck out of it, so I'm completely in for this new film of Demange's.
While the idea sounds a lot like BLOW it's quite a bit more captivating.
Richard Wershe Jr. (White boy Rick himself) became an FBI informant at 14 years old. When the FBI stopped utilizing him at the age of 17 he started selling cocaine. Arrested in 1987 with eight kilo's on him, he was given life in prison but was paroled in 2017.
Without knowing all the details that make that story compelling, besides the unreal age this kid started working for the FBI, I still can't wait to learn more about Mr. WHITE BOY RICK.
Just look at that all-star cast to boot.
WHITE BOY RICK has gone through a few delays but for now is scheduled for a Sept. 21st release date.
Til next time Kids
Freddy Beans
Follow me on Facebook
Instagram "@freddybeans_aicn"
Contact me @freddybeans@gmail.com