Hey Everybody Freddy Beans here,
The poster for BLACKKKLANSMAN just dropped and I kind of love it.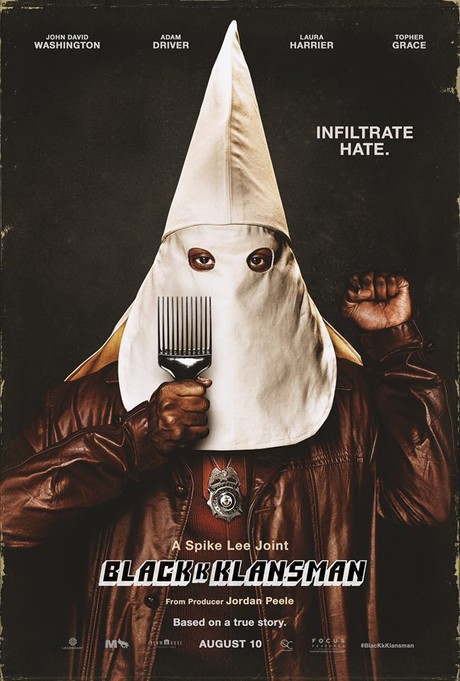 I think it has the right amount of attitude, defiance, and most importantly humor this movie needs.
This one is directed by Spike Lee and in theaters August 10th. I love the actors in this, their look and vibe really make me feel Cohen brother film which is of course a compliment. I'm not just saying that because I resemble Adam Driver, ok OK…Crossed with Justin Long. I happen to think Topher Grace deserves more films like this, to showcase how talented he is. John David Washington's first movie was MALCOLM X as an extra, here he headlines and from the clips we've seen I dig his character a lot.
For those that don't know BLACKKKLANSMAN is based on a true story out of Colorado. An undercover officer who answered a want ad in the local paper for new members to start another local chapter of the Ku Klux Klan. Working in tandem with his white undercover partner, who posed as Ron when it was time to meet the KKK members in person.
What better time than today's climate for a film about race and how we look at it? I understand some people will get upset and wish another perspective was shown and to them, I simply say, make that movie. HA!
Here's the Trailer
My guess if you're not into this one from the trailer you can probably skip it, I however am in.
I'm a fan of Spike Lee's if I'm to be honest. Yes, he mangled OLD BOY and for me that's unforgivable, but he's also done in my opinion quite a few great films. DO THE RIGHT THING, MALCOLM X, CLOCKERS, HE GOT GAME, BAMBOOZLED, 25thHOUR, and two fantastic documentaries in WHEN THE LEVEES BROKE & 4 LITTLE GIRLS.
I place CROOKLYN, SUMMER OF SAM just below great including the adored everywhere but here INSIDE MAN, yes it's a good movie, I just don't understand the adulation. I got a lot more out of the opening scene of THE DARK KNIGHT myself.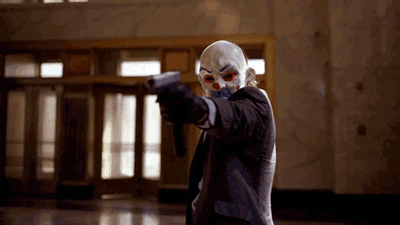 What I'm saying is the guy makes so many movies he has a lot of fantastic films, some good films and I feel some bombs. What else do you want from your artists?
I'm really looking forward to this one from Spike and hope it sells a lot of tickets for the man. Then maybe he can take me to a New York Knicks game. A man can dream right?
Til next time Kids
Freddy Beans
Follow me on Facebook @https://www.facebook.com/FreddyBeansWrites/
Instagram "@freddybeans_aicn"
Contact me @Freddybeans@gmail.com