Hello Everybody Freddy Beans here,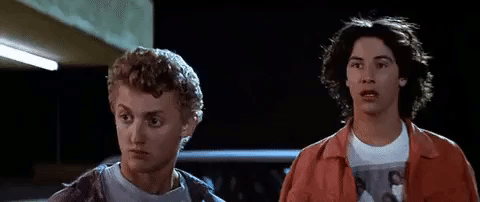 With some most excellent Bill & Ted news from DEADLINE! We will see a third installment soon named BILL & TED FACE THE MUSIC. Cue the air guitars!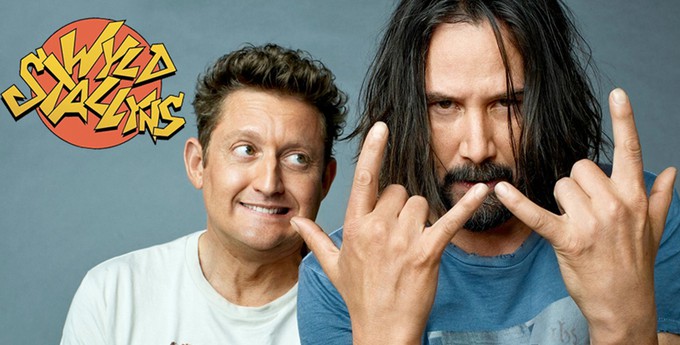 Bloom is set to sell this baby in Cannes and we all know love or hate the idea it's coming hot at us from a phone booth in the past. I'm laughing wondering how they even explain the phone booth in the future idea as there aren't many I see around anymore. Poor Clark Kent.
I don't quite understand it but I can't wait for this sequel. Feels like it's been 27 years in the making. ;)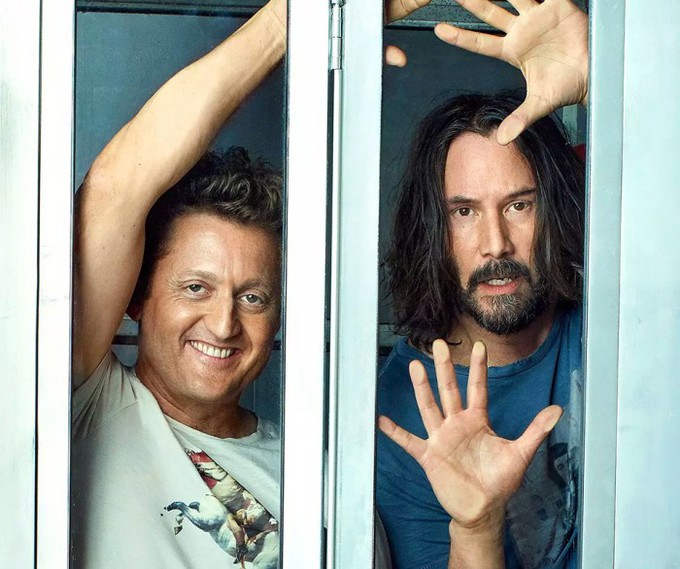 Keanu Reeves (Bill S. Preston Esq.) continues to be the coolest guy in movies by agreeing to reprise his role in this sequel, along with Alex Winter (Ted "Theodore" Logan). Imagine acting in JOHN WICK one month then embracing Bill S. Preston Esquire the next. Yeah yeah, neither is depth of acting, but they're polar opposite sides of the fence regardless.
Chris Matheson and Ed Solomon the franchise's creators are writing the sequel with Dean Parisot to direct.
Sounds like this one has the hero's as middle aged family men that never reached their destiny. Wyld Stallyns hasn't had a big hit, let alone one that would save the universe. With the fabric of humanity ripping at the seams around them, they travel back in time once more. Grabbing their daughters along for the ride as they seek historical figures and musicians along the way.
This could be a damn blast everyone, don't you think?
Is death coming back for the sequel? I'm sure he wants a rematch in those games.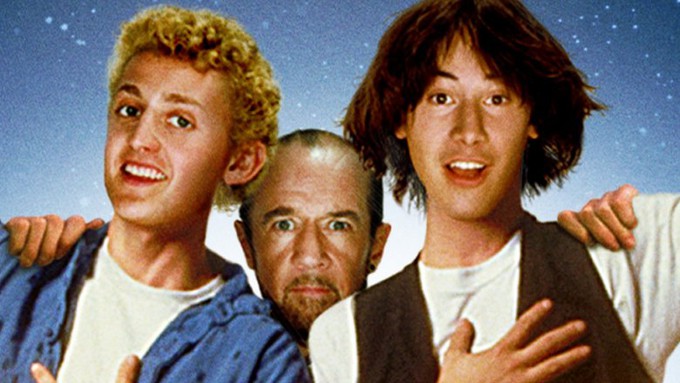 How they deal with Rufus is the big question. He's such a huge piece of this universe. Rumor was that they would splice old scenes into this new movie as the men did their time travel. Reacting differently to the same situations, but that doesn't explain Rufus' involvement. I've heard that he will also have a daughter character in this sequel and we will expand his universe through her eyes, but it's all rumor at this point.

I'm such a huge fan of George Carlin, he literally has too many great comedic bits to share here. Losing Richard Pryor and Mitch Hedberg in 2005 was a double punch to my gut, they're literally two of my three favorite comedians. Then losing Carlin not 3 years later, I was left in an honest to god funk. Yes, there's good comedians working right now, but I'm not sure any of them touched me the way Carlin or Pryor could. Hedberg was just a genius in his drug induced comedy, even if it wasn't that deep comedy the former two created.
I've gone on a rant far enough. I'm on board for this sequel and we all know there's going to be a ton of interest for this baby. AICN will be giving you updates as quickly as we get them, count on that.
Party on Dudes! And be most excellent to each other!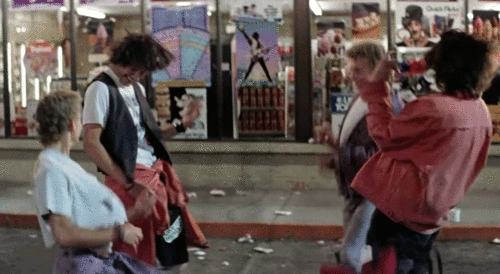 Til next time Kids,
Freddy Beans
Follow me on Facebook
Instagram "@freddybeans_aicn"
Contact me @Freddybeans@gmail.com