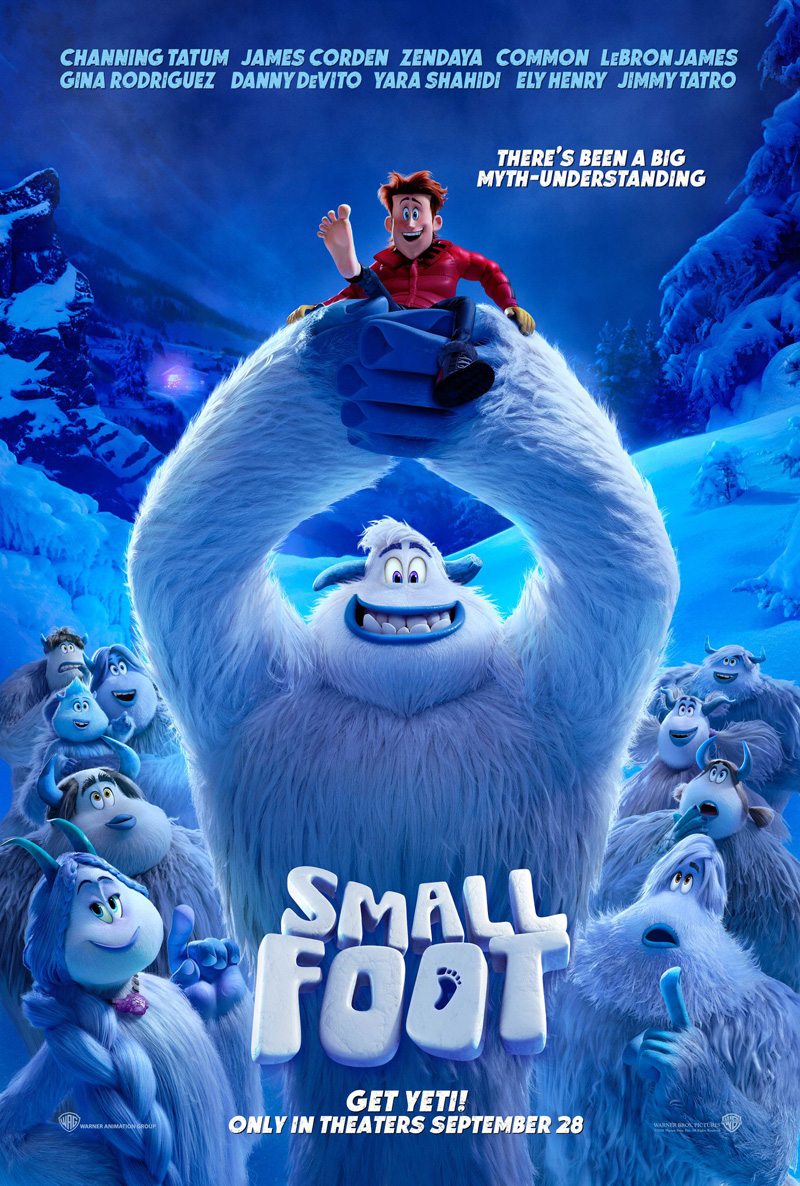 Afternoon, geeks.
A new trailer was dropped for the new Animated movie coming up from Warner Animation Group and animated by Sony Pictures Imageworks, SMALLFOOT. I never bothered talking about the teaser that came out a little while back because it looked like a shit sandwich. The new trailer has me willing to share, though! Check it out!
As a childless adult that gets to choose which cartoons I get to watch over and over, it has taken me awhile to notice that Sony Pictures Imageworks has come into an art and animation style of their own for their CG films that differentiates them from Disney or Pixar films. Here I thought the style was restricted to HOTEL TRANSYLVANIA and Genndy Tartakovsky's art, which showed his influence in the character style, but the end result does not belong entirely to Tartakovsky.
I've got to hand it SPI, I did take notice to the fluid and appealing animation that was in CLOUDY WITH A CHANCE OF MEATBALLS when it was new, though I didn't pay attention to who made it at the time because it seemed like everyone and their grandma was putting out their own CG animated movie around that time.
Anywho, this new animated movie has a great cast!
Channing Tatum as Migo, a yeti scientist determined to prove the existence of the Smallfoot.

James Corden as Percy, a human Mountaineering climber. --- He has really been hitting animation voice acting as of late.

Zendaya as Meechee, a yeti who believes in the Smallfoot and leads the S.E.S.

Common as Stonekeeper, the condescending yeti elder.

LeBron James as Gwangi, a big yeti, part of the S.E.S.

Gina Rodriguez as Kolka, a yeti, part of the S.E.S.

Danny DeVito as himself---I mean Dorgle, a yeti.

Yara Shahidi as Brenda, a human.

Ely Henry as Flem, a small yeti, part of the S.E.S.

Jimmy Tatro as Thorp, a jerkish yeti.
This film is set for release September 28th!
~Big Eyes