Hey Everyone Freddy Beans here,
With the movie poster for The Rock's new movie SKYSCRAPER .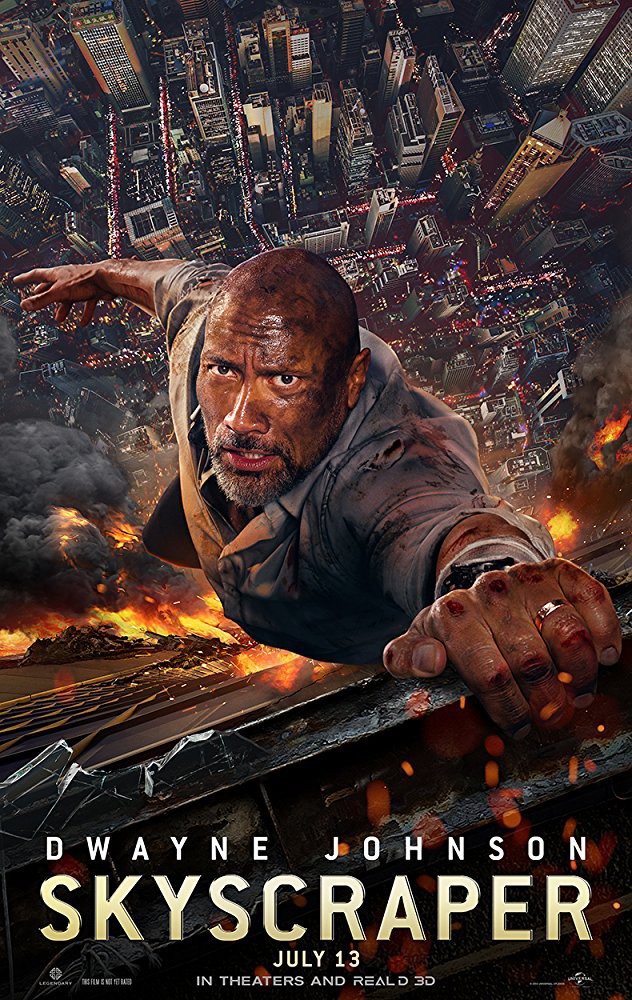 The plot follows Dwayne an ex FBI member and U.S war veteran now assessing security for high rises. While in Hong Kong one of the safest buildings is on fire and he's getting the blame for it. So naturally he must find who set him up, clear his name all while rescuing his family still caught on the higher floors of the burning high-rise.
Rawson Marshall Thurber is directing this one and I have to admit I enjoy his work. I thoroughly enjoyed WE'RE THE MILLERS which was full of surprises and DODGEBALL: A TRUE UNDERDOG STORY is a guilty pleasure, I shouldn't admit publicly. Like, I just did.
While SKYSCRAPER is coming across to me as a PG version of DIE HARD, which I'm not clamoring for, I have to admit I love the hell out of this poster!
Are you excited about this thing or have you been stoned one too many times by the Rock lately?
Til next time Kids
Freddy Beans
Follow me on Facebook @https://www.facebook.com/FreddyBeansWrites/
Instagram "@freddybeans_aicn"
Contact me @"freddybeans@gmail.com"