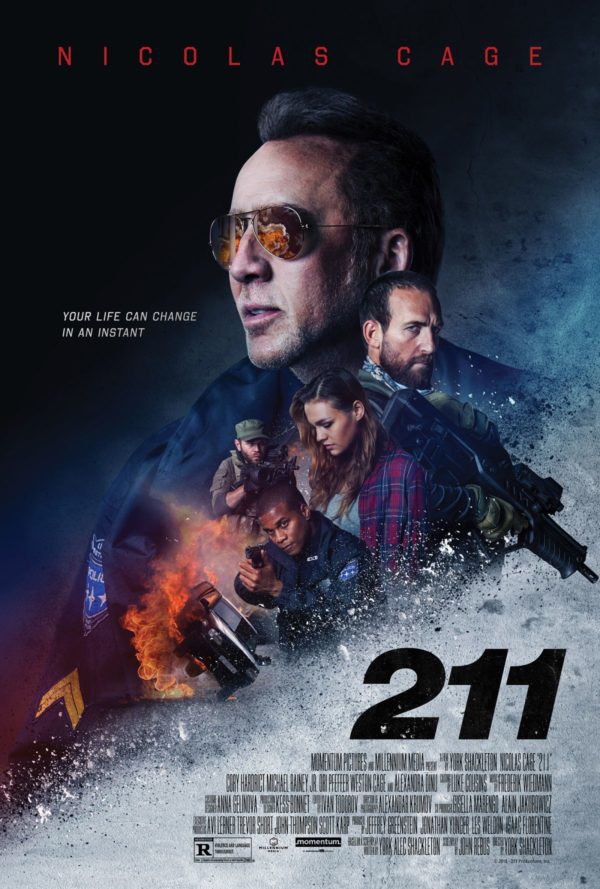 Hey folks, here's a trailer for 211, starring Nicolas Cage. Written and directed by York Alec Shackleton, 211 has Cage playing an older cop facing retirement. With his partner (Dwayne Cameron), he's taking a Ride-Along (Michael Rainey Jr.) into their daily grind, fussing about camera phones, when a heavily-armed group attempts a bank heist that puts the lives of all three men at risk.
Not sure to think of this one, yet. The trailer has me curious about the kind of character Cage is playing. This could be a brilliant performance as a cop who's a little bent. Or it could be something else, something much more shallow.
The trailer doesn't give a sense of the overall plot, just that the story revolves around one of the 'longest and bloodiest bank heists in history'. The clues here seem to be about Cage's off-kilter cop getting some sense knocked into him by the proceedings.
-- Precious Roy