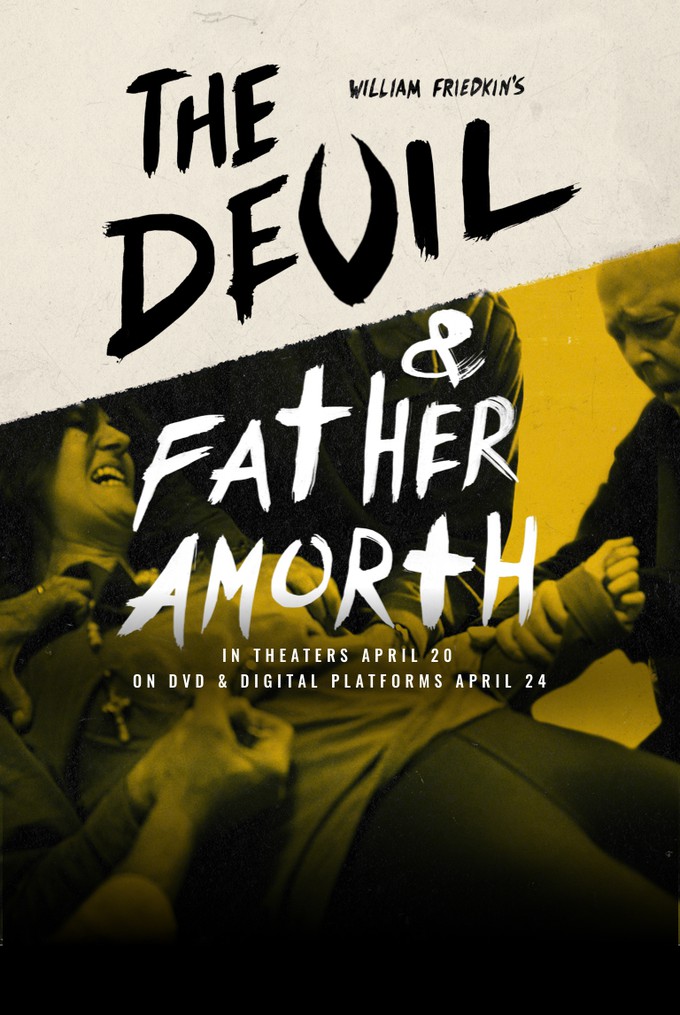 Hey folks, here's a trailer for THE DEVIL AND FATHER AMORTH, a documentary directed by William Friedkin (THE EXORCIST) about following and documenting a case of demonic possession. Mark Kermode, a top film reviewer in England with the BBC, co-wrote the film with Friedkin.
THE DEVIL AND FATHER AMORTH appears to walk between science and faith, arguing that there's a middle ground where the answers lie. Father Amorth's line about belief in the evil giving it more access to you should creep up back-of-the-neck hairs of IT fans. A doctor confronts the issue scientifically, addressing it like any other phenomenon, but also identifying that religious faith has a role to play in it, somehow.
THE DEVIL AND FATHER AMORTH is in theatres now, and on Digital and On Demand tomorrow.
-- Precious Roy