Hello all, Mad Dashiell here and thanks for joining me here. The Warner Bros. company has been making a lot of waves as far as exciting new film news goes. Warner and New Line Cinema are rumored now to be developing a film adaptation of THE HIGHWAYMEN. "Two men. One drives, the other shoots."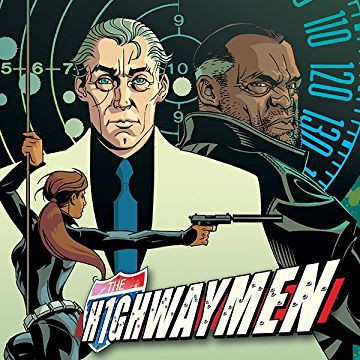 DC is currently looking for writers to helm the script, according to 'That Hashtag Show'. No writers have been attached to the project yet and there is no release date in their sights. WB tapped New Line executives Dave Neustatder, Josh Mack and Aria Moffly to spearhead the project. DC's THE HIGHWAYMEN has zero connection to Netflix's film with the same title directed by John Lee Hancock.
The 'rumored' film will be based on the 2007 limited comic run that was penned by Adam Freeman and Marc Bernardin. It follows two elderly couriers named Able "Speed" Monroe and Alistair McQueen after their retirement. These two can deliver anything, anywhere and at any given time. They are called out from their retirement to move some hazardous cargo for a dead president. "If only they knew what it was and why everyone else wants to kill them for it."
Comic writer Marc Bernardin seems to be happy over the news, he mentioned he always envisioned the story being brought to the big screens. He tweeted, "Not much I can say about this beyond, me and @MrAdamFreeman always thought this should be a movie...
https://twitter.com/Newsarama/status/986716801714319360
"
--His co-writer Adam Freeman echoed with excitement as he tweeted, "Interesting Google Alert to get.
https://twitter.com/newsarama/status/986716801714319360
"
If this pans out to be more than just a rumor then The Highwaymen, will join DC's increasingly bold roster currently in development with Warner Bros. and New Line Cinema. This includes THE NEW GODS, THE BATMAN, CYBORG, THE MAN OF STEEL 2, NIGHTWING, GOTHAM CITY SIRENS, BLACK ADAM, GREEN LANTERN CORPS, BOOSTER GOLD and "JUSTICE LEAGUE DARK".
--Quite a docket they have lined up, thanks for joining me Mad Dashiell signing off.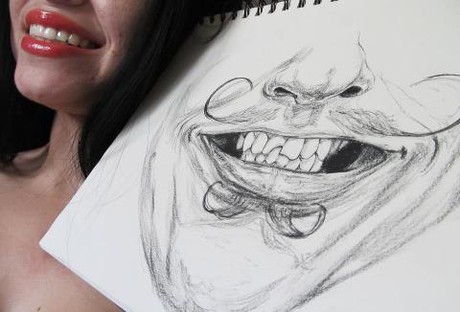 Art Credit: Dulce Brassea