Hello all, Mad Dashiell here and thanks for joining me. Let's step right off the cliff and grow wings on the way down shall we--
Terry Gilliam has tried and tried again to get the film rolling at least eight times in the past. Well, persistence pays off folks as the Cervantes curse fades to myth because we are gathered here today to take in the ingenious nobleman's Poster.
BEHOLD!!!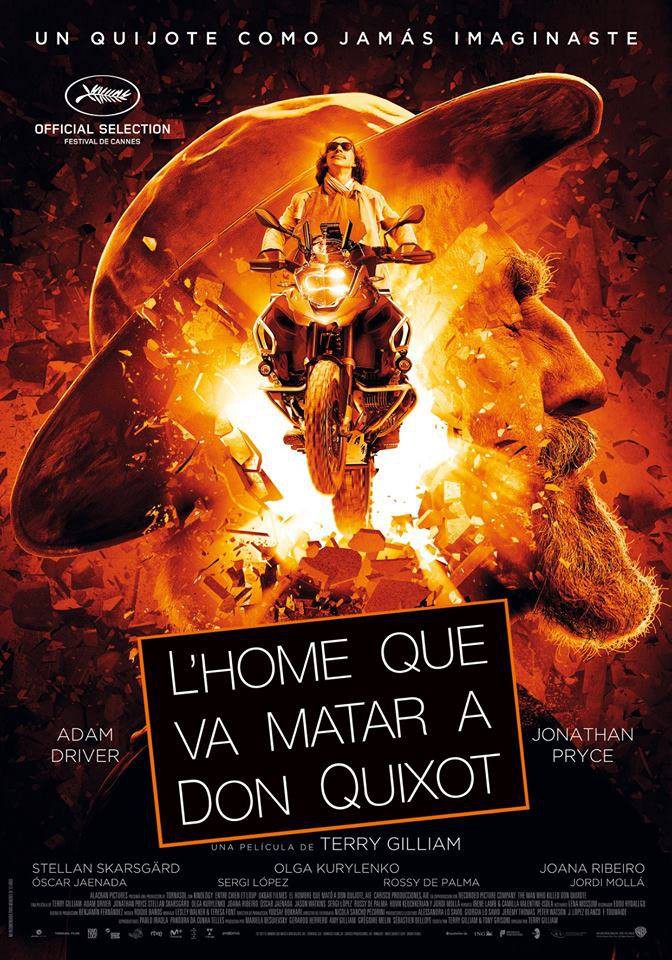 -THE MAN WHO KILLED DON QUIXOTE
Jonathan Pryce(BRAZIL) channels Don Quixote and Adam Driver(STAR WARS: THE FORCE AWAKENS) is the incarnation of Sancho Panza, a man that goes simply by the name Toby. Olga Kurylenko(OBLIVION), Stellan Skarsgård(THE AVENGERS), Joana Ribeiro(DANCIN' DAYS), Óscar Jaenada(THE LOSERS), Jason Watkins (TABOO), Sergi López(PAN'S LABYRINTH) and Jordi Mollà(RIDDICK)are also weaved into this tale of chivalry, high adventure, of mythical, and magical proportions.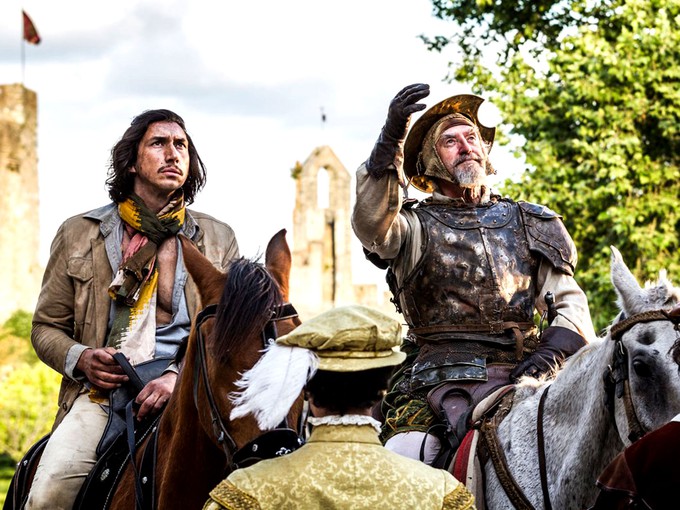 Gilliam has tried and tried again to get the film rolling eight times prior. There have been cast members such as Robert Duvall, John Hurt, Johnny Depp, and Ewan McGregor coming and going from the ruins of each unseen giant attempt. There is a well-documented film -LOST IN LA MANCHA, that chronicles an epic attempt by Gilliam. But that is not this day... This vision has been growing in cycles through it's cryogenic Gilliam brain incubation and it looks like we are finally going to saddle up and tilt some windmills!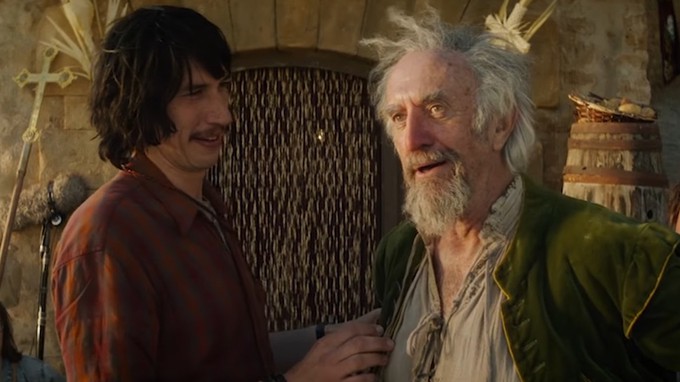 --Sir Mad Dashiell Signing off!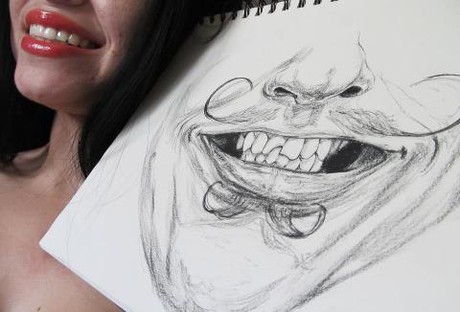 Art Credit:
Dulce Brassea