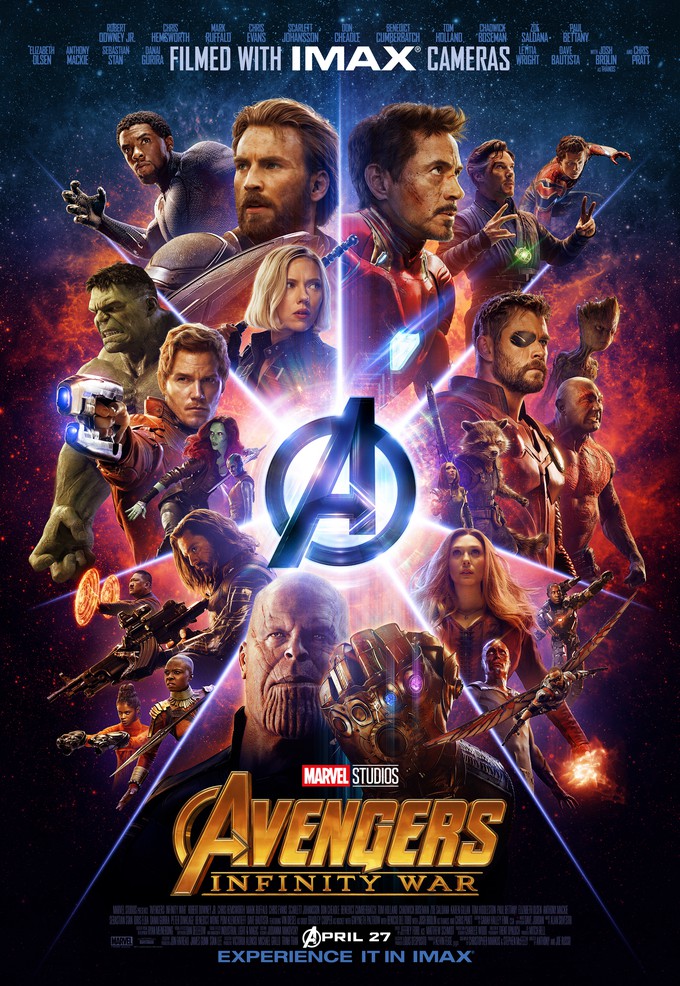 Hola Dannie aqui,
Today IMAX released the second episode of Behind the Frame- Avengers: Infinity War and it definitely stokes the desire to see this film at the IMAX. I already have my tickets for the 26th, and will be seeing a press screening at a "normal" theatre a couple days before that. Having seen the massive difference IMAX made with Ready Player One, I am sold on seeing as many films as possible in this impressive format. This behind the frame episode talks with Directors Joe and Anthony Russo and Producer Kevin Feige who all speak about filming the entire film with IMAX cameras and how this was a first in cinematic history! Exclusively in IMAX® theatres, "Avengers: Infinity War" will be presented in its entirety with an expanded 1.9:1 aspect ratio showing audiences up to 26% more of the image than standard theatres!
Heres the video!

Well, cool this will be supposedly the most immersive cinematic experience ever, let's hope it is a good one! Let us know what you all think out there in internet land!
Stay Strong, Live Good, Love Movies!
Dannie aka Pekosa Peligrosa