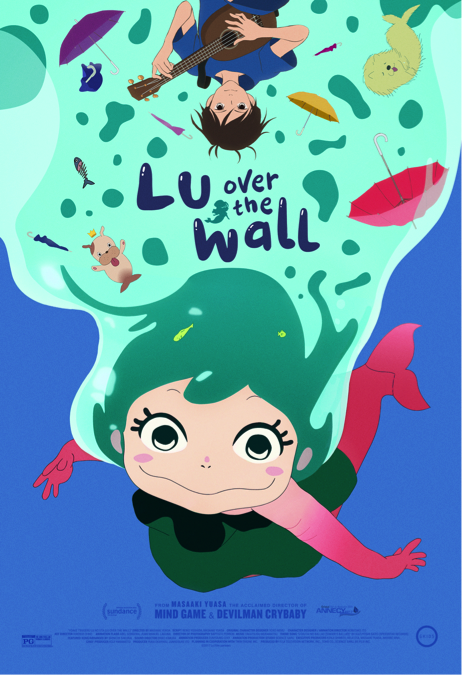 Afternoon, geeks!
I've come across a fantastic looking new anime film called LU OVER THE WALL! This film has refreshingly fluid animation for modern anime, with a unique and gorgeous style to boot! This film comes from the mind of Masaaki Yuasa, the same director of MIND GAME and DEVILMAN CRYBABY. Both of those were sure mind bending. Yuasa even guest directed ADVENTURE TIME once, in the episode "Food Chain".
Here's the very musical UK trailer:
And here we have the US trailer:
The story is about a gloomy middle school kid named Kai who is also a musician. His life changes when he meets Lu, a mermaid. MERMAIDER!
Sure, Miyazaki's PONYO is already a thing, the main characters even look very similar, but I gotta say that LU OVER THE WALL looks like it could be an even better film! I'm hearing from those who have seen it that it was. Of course, it's already out in Japan, but LU OVER THE WALL will be in select theaters May 11th! To find out where you can see it, check out www.luoverthewall.com
I cannot wait to wait to see this! Hopefully it won't be a massive disappointment like MARY AND THE WITCH'S FLOWER.
~Big Eyes