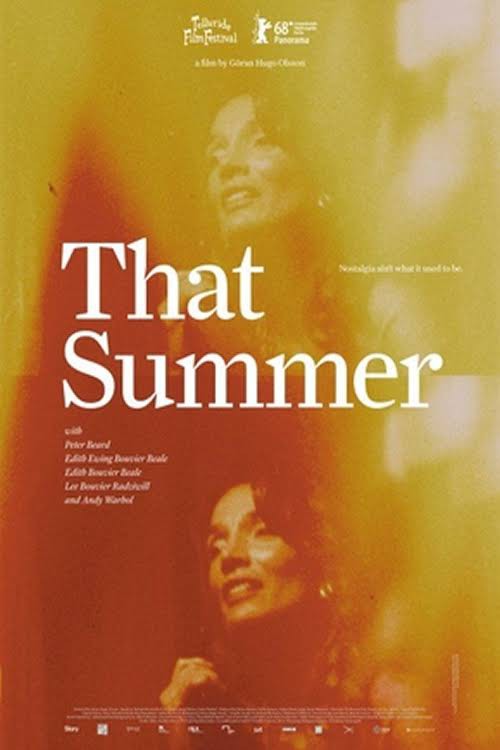 Swedish director Göran Hugo Olsson has assembled the long-lost footage from a scrapped documentary that led to GREY GARDENS. Once again the director's masterful touch with found footage has created what looks like a potent historical chronicle with engrossing results, straight from the vaults of time. This time capsule as the film's title refers, is to the summer of 1972.
Andy Warhol, Peter Beard, Lee Radziwill, Edith Bouvier Beale, Edith 'Little Edie' Bouvier Beale, William Vanden Heuvel, Paul Morrissey come together in THAT SUMMER, Let's take a look at the Trailer, shall we?
--This looks like a unique window into the past. Personally, I do enjoy giving Andy and his pop art movement a hard time but he cracks me up as a unique character from a bygone era, I am a sucker for found footage historical docs of this nature. Thanks for joining me,
Mad Dashiell signing off.