I don't always shy away from documentaries with subjects I have no clue about. I mean, who hasn't walked into a doc completely clueless and walked out a new fan and expert on an obscure artist or new subject matter? Every once in a while, however, there are misses peppered in with the terrific new discoveries. A great documentary film informs as it entertains, and even though his or her film may be based in reality, documentary filmmakers generally still employ writing and character/plot arcs to keep any audience engaged, not just those who are already fans of the material. In the case of CONNY PLANK- THE POTENTIAL OF NOISE, the overall film- while certainly interesting- just wasn't compelling enough to make me truly care about the titular subject.
Conny Plank - The Potential of Noise (Trailer) from Salzgeber & Co. Medien GmbH


The film centers on co director Stephan Plank as he follows the musical footsteps of his long deceased father. Conny Plank was a prolific sound engineer in 70's and 80's Germany. With a penchant for the experimental, Plank welcomed musicians to his converted farmhouse music studio outside of Cologne to enjoy a more alternative recording experience. Known as a free thinker among technical nerds, Plank's offbeat style and attitude paired with incredibly innovative talent helped him usher in the "Krautrock" genre as well as new wave acts like The Eurythmics, Kraftwerk, and Devo. As Stephan talks to icon after icon from the era about his father, he is able to connect the musical dots and rediscover the man he hasn't known in his adult life.

Though the subject matter is somewhat interesting, the material just isn't compelling enough to carry a feature length doc. Stephan and his co director Reto Caduff utilize some terrific archival footage and thumping music that helps save the project from being only a talking head doc, however the overall vibe gets a bit repetitive. It's fun when the old rockers react to Stephan and regale him with tales of playing with him at the studio when he was a child, but after the third or fourth time even this aspect becomes a tad over indulgent. It doesn't help matters that the big take away is that ultimately, though he was a musical pioneer, Conny Plank was actually a pretty shitty absent father.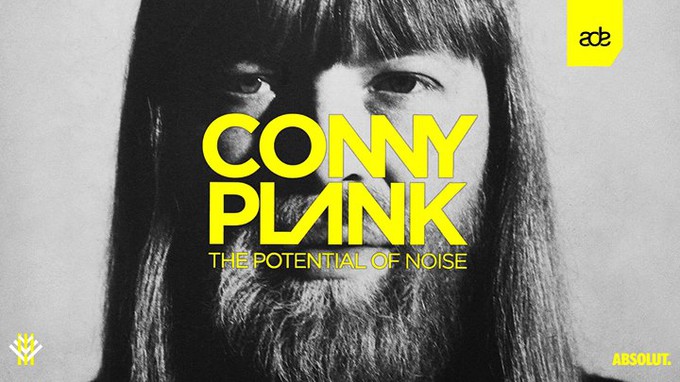 CONNY PLANK- THE POTENTIAL OF SOUND is probably essential viewing for music history buffs, but unfortunately any importance of the super esoteric subject matter will be lost on the average audience. While so can totally relate to a son wanting to hear stories about his father from his famous collaborators, there's really just not much more to it than that with very little new information gleaned from his research. As a result, the film lacks the strife or arc of good storytelling and sadly falls a bit flat. See it for the fun juxtaposition of the older grizzled musicians with their younger selves in archival footage, but beware that the story about titular character himself leaves much to be desired.

Until next time,
Rebecca Elliott
Aka Annette Kellerman