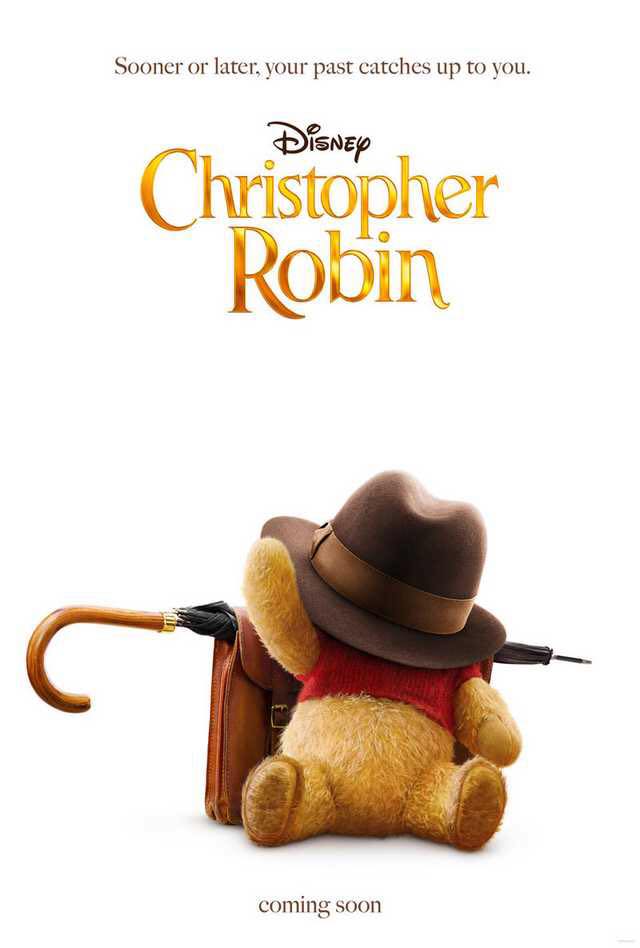 Heya, geeks.
Coming soon to theaters is a movie called CHRISTOPHER ROBIN, starring Ewan McGregor, as Christopher Robin. IMDB describes the film as being about a "Working-class family man Christopher Robin encounters his childhood friend Winnie-the-Pooh, who helps him to rediscover the joys of life."
Now is as good of a time as ever to bank on that live-action cute talking bear action, post PADDINGTON BEAR and PADDINGTON BEAR 2's wild success in the box office. Let's check out the trailer.
...Am I the only one that thought that Pooh was kind of terrifying in that trailer? Unlike Paddington, Pooh is an actual teddy bear, lacking the muscles for facial expressions. When something lacks facial expression (JASON's mask), or has too much of it (IT, or any clowns), it invokes fear in our reptile brains. So I'm surely not the only one.
This movie is not to be confused with GOODBYE CHRISTOPHER ROBIN, which came out only last year in 2017. Completely went under my radar. That one is about the creator of WINNIE THE POOH and the boy named Christopher Robin he based the character off of, I checked out the trailer to that, and it looks like a very interesting movie.
CHRISTOPHER ROBIN is expected to be released August 3rd, 2018.
~Big Eyes