WE CAN'T PULL OVER ANY FARTHER!
We have some hot new posters promoting SUPER TROOPERS 2, check 'em out!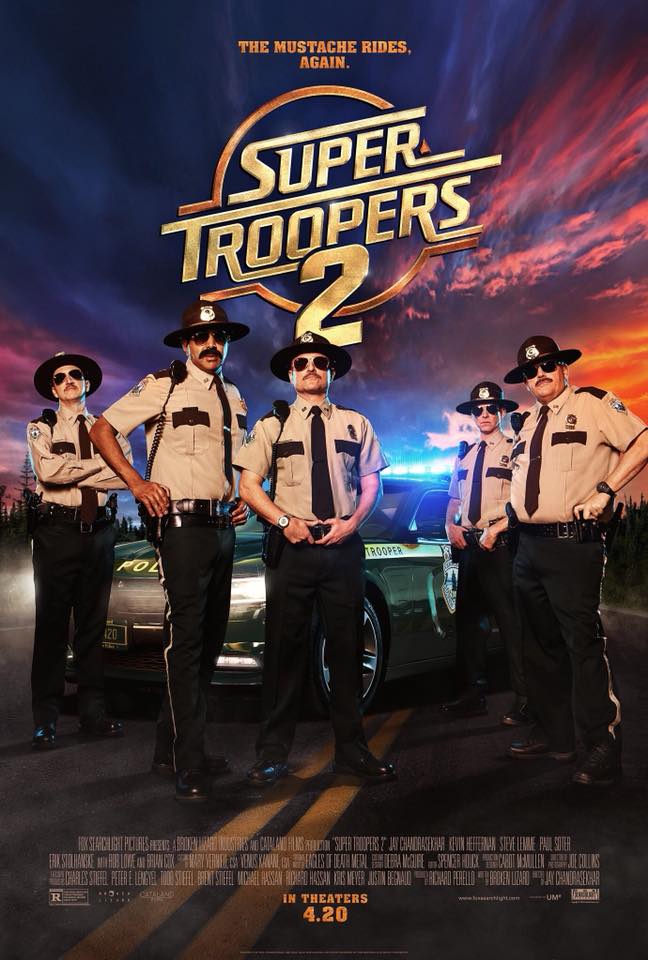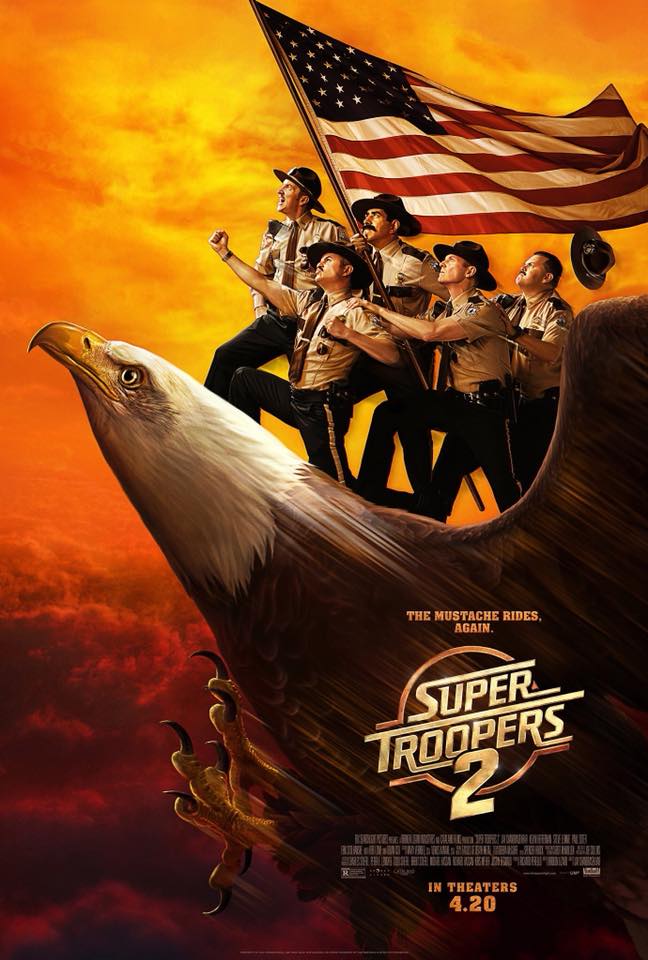 I'm particularly fond of the eagle one. I can't think of the last good stoner movie that came out. Apparently I missed something last year called RIPPED. I actually enjoyed DISJOINTED, the stoner TV series on Netflix with Kathy Bates, it's a shame that they cancelled it already.
Back to SUPER TROOPERS 2, Looks like many of the actors are reprising their roles for the sequel, plus a few new faces. Jay Chandrasekhar directs and co-writes with Kevin Heffernan, Steve Lemme, Paul Soter and Erik Stolhanske.
It's been a weird month, I'm ready for some stupid laughs, and maybe some cookies. There's always a good time for cookies, man. Oh...oh no, I forgot what I was saying. Like what were we talking about? Oh yeah, TOOPER STUPERS 4, the Rise Tenacious D.
SUPER TROOPERS 2 comes out on like, 4/20.
~Big Eyes