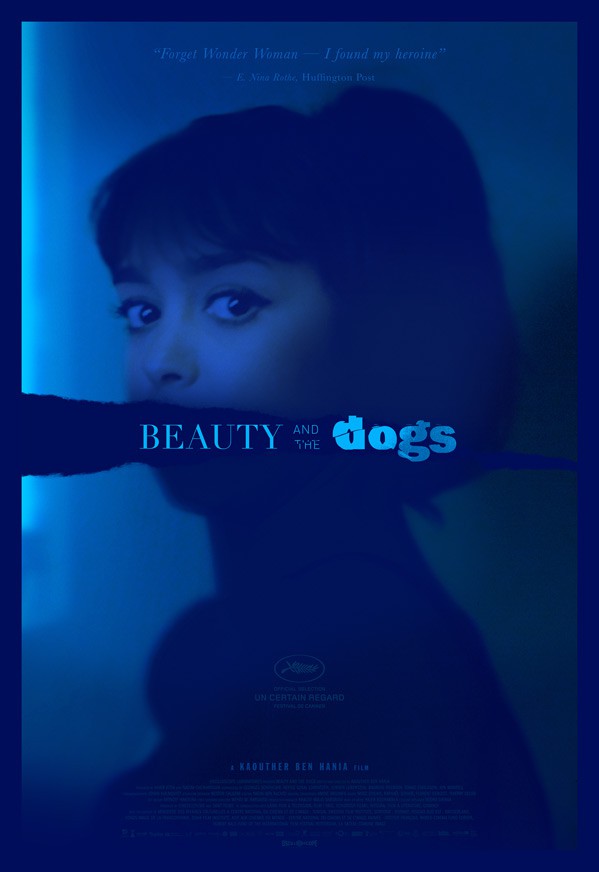 Hola Dannie aqui,
Today the folks at Oscilloscope Labs released a trailer for the film "Beauty and the Dogs." Directed by Tunisian filmmakers Kaouther Ben Hania ("Zaineb Takrahou Ethelj" and "Le Challat de Tunis") and Khaled Walid Barsaoui (Televisions "Dawema"). Kaouther Ben Hania also penned this film which is based on a true story. "Beauty and the Dogs premiered at 2017's Cannes Film Festival it was received very well and has been called "an emotional rollercoaster" from the trailer, I can see what they are saying.
.
Here is the trailer-
"Beauty and the Dogs" Stars Mariam Al Ferjani who is making her feature film debut with this film and has been said to have given an outstanding and groundbreaking performance, cast alongside Mariam is Ghanem Zrelli ("Flashback" and "Omar"), as well as fellow newcomers Noomen Hamda, and Mohamed Akkari. "Beauty and the Dogs" opens to select theaters on March 23rd.

Stay Strong, Live Good, Love Movies!
Dannie aka Pekosa Peligrosa