Hey Everyone Freddy Beans here;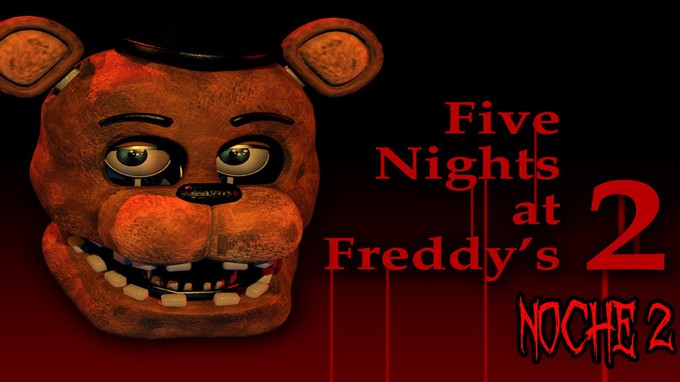 It sounds like the long gestating movie off the wildly successful game/app. "Five Nights at Freddy's" is finally getting the go ahead on the big screen.
https://twitter.com/blumhouse/status/963095697791873025
Christopher Columbus is set to write, direct and co-produce the movie version of the 2014 game with Jason Blum and "Blumhouse." Mostly known for family fare (like the first two "Harry Potter" films in the wizarding series and of course "Home Alone" and "Miss Doubtfire") Christopher will be undoubtedly be branching out into a darker realm with this film. He's dabbled in the horror side of things a little lately with the rewrite of the new "Gremlins" movie and then executive producing "The Witch" so I'm honestly thinking this could shine.
Fans of the FNaF game have been waiting a couple years for any word on this one.
The game play has you sitting after hours as the lone security guard using the security cameras and other tools to keep the Freddy Fazbear Pizza animatronic homicidal maniacs at bay.
I played the first two and found the gameplay a little choppy and frustrating at first to figure out what I was supposed to do besides wait….a lot.
As you get deeper into it the game world sucks you in and next thing you know you're protecting your backside via views shown on the security camera and freaking out when you hear the music stop.
Basically you sit still and watch all the action on the screens in front of you.
If you fail to notice an animatronic heading your way then they get through one of two security doors and you fail to see the next round let alone morning.
The game is full of haunting yet fun one of-a-kind visuals. I can see this one becoming a huge hit if it's done properly on the big screen. Regardless of whether it ends up as dark as I would like it to, it's clearly in sure hands with Christopher Columbus writing/directing/co-producing. The only question remaining is how he handles the moments when the lights turn off.
Til the next time Kids
Freddy Beans
Follow me on Instagram "@freddybeans_aicn"
Facebook @ "Freddy Beans"
Contact me @ "Freddybeans@gmail.com"