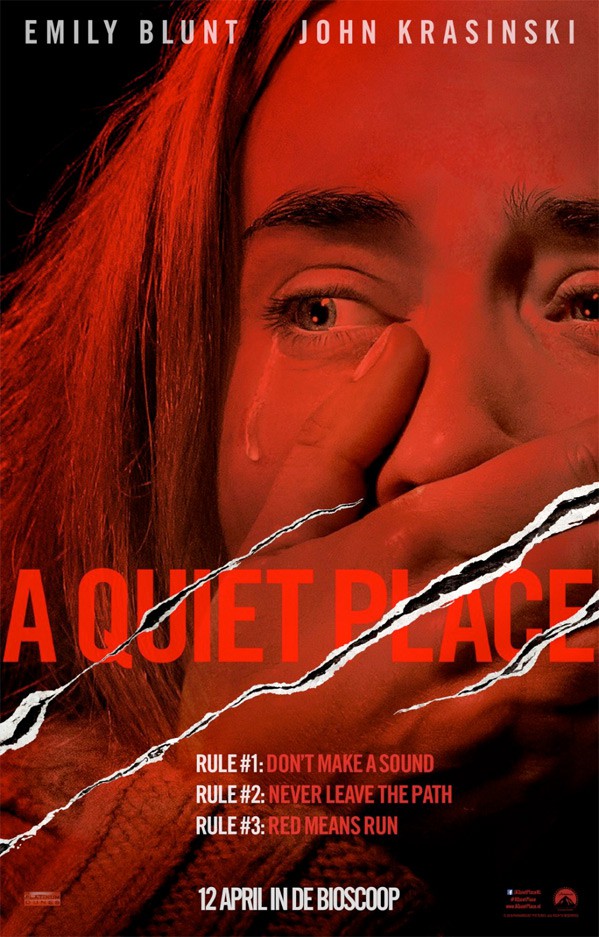 Hola Dannie aqui,
Today Paramount released the 2nd trailer for "A Quiet Place" which will be premiering at Austin Texas' own SXSW in March. The film is written, directed and stars John Krasinski ("The Office," "Detroit," and the upcoming Amazon series "Jack Ryan"). Krasinski has directed three episodes of "The Office" as well as "Brief Interviews with Hideous Men" and 2016's "The Hollars." Krasinski is joined at the writer's table by Bryan Woods ("For Always" and "Nightlight"), and Scott Beck ("Lost/Found" and "University Heights).

Here is the breathtaking trailer-
Alongside Krasinski in "A Quiet Place" stars Emily Blunt ("Edge of Tomorrow," "The Devil Wears Prada," and "The Girl on the Train"), Noah Jupe ("Suburbicon," "Wonder," and the upcoming Sci-Fi film "The Titan"), and Millicent Simmonds who many may recognise from her wonderful work on "Wonderstruck." "A Quiet Place" will open everywhere on April 6th, however, if you are going to SXSW this March you will get to see this unnerving film early! In all honesty, this looks like one helluva nail-biter and I can not wait to see it at South by!
Stay Strong, Live Good, Love Movies!
Dannie aka Pekosa Peligrosa