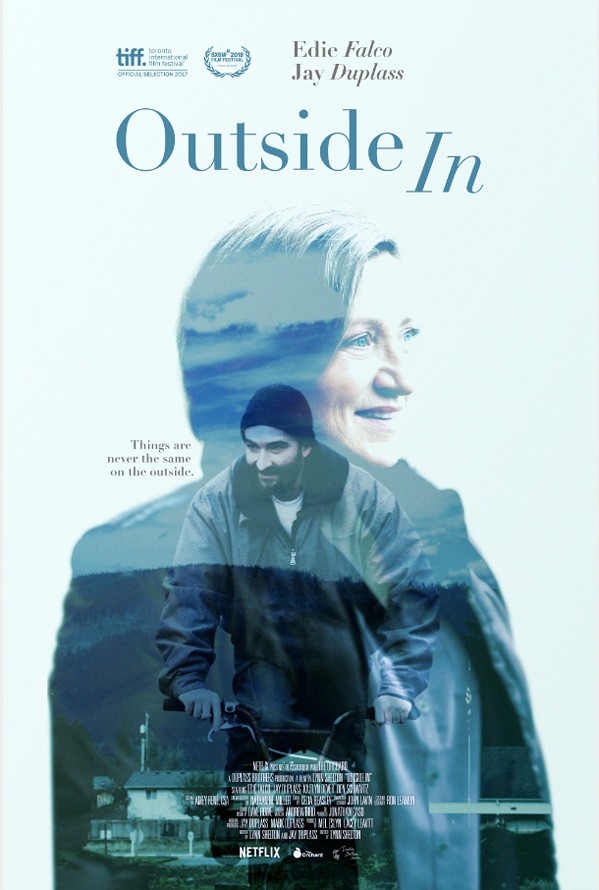 Hola Dannie aqui,
The Orchard released this emotionally powerful trailer for the indie film "Outside In" which will be playing at the fast approaching SXSW Film Festival in March. "Outside In" is written and directed by Lynn Shelton ("Your Sisters Sister," "Humpday," and "My Effortless Brillance") and she was joined at the writer's table by Jay Duplass ("The Puffy Chair," "Baghead," and "Jeff, Who Lives at Home"). Writer Jay Duplass also stars in this film as the likable ex-con, Duplass has a history as an actor and has been credited for acting in over 15 films and or television series. From what I have seen Duplass is very talented, given the subject matter of this film I am sure we will get to see a myriad of emotions from him.
Here is the trailer read on for more information-
Cast alongside Duplass are Kaitlyn Dever ("Detroit"), Ben Schwartz ("BoJack Horseman," "Parks and Recreation," and "House of Lies"), Edie Falco ("The Addiction," "Nurse Jackie," "Cop Land" and "Sunshine State"). Shelton's "Outside In" will be released to select theatres on March 30th and on April 3rd it will have its VOD release. I am hoping to catch this one at SXSW hope to see you all there!
Stay Strong, Live Good, Love Movies!
Dannie aka Pekosa Peligrosa