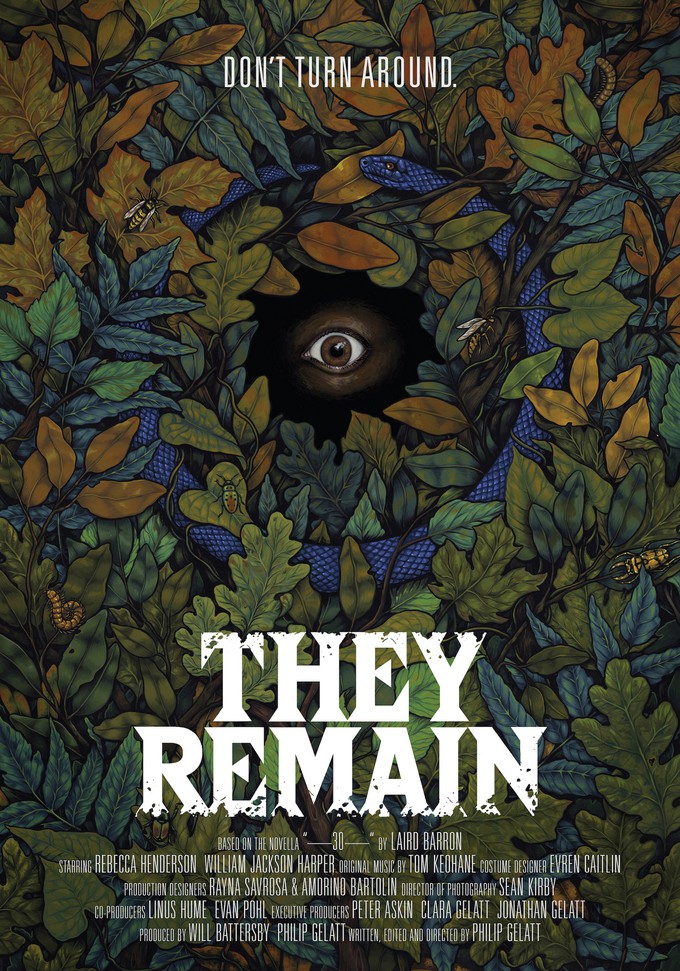 Precious Roy here with a trailer for THEY REMAIN, a super-creepy, paranoid and tense film. I'm not sure if it's horror or a thriller, yet, but it's definitely got my attention, either way.
THEY REMAIN is written and directed by Philip Gelatt (THE BLEEDING HOUSE, EUROPA REPORT) from a short story by Laird Barron, and stars Rebecca Henderson (MANHUNT: UNABOMBER, RECTIFY) and William Jackson Harper (Chidi on THE GOOD PLACE) as Keith and Jessica, a pair of scientists sent to investigate 'unusual animal behavior' in a wooded area that was once the compound of a Manson-like cult. The two former lovers begin to get caught up in whatever madness is infecting the animals and insects.
There's a bit about 'a knock at the door' that has me wanting to see this film; that turn from 'oh, here's a series of tense moments' to 'I think you're doing something to me, but I can't prove it.' There's a similar vibe of isolation and dependency to Keith and Jessica as to the researchers at the Antartica research station in THE THING. All of those tensions in our lives that we mostly ignore are exaggerated and forced to the surface by living isolated but in close proximity to one person-- the kind of cabin fever roommates go through, amped up to (possibly) include a ghost or two.
THEY REMAIN is opens March 2nd in theaters.
Precious Roy out!