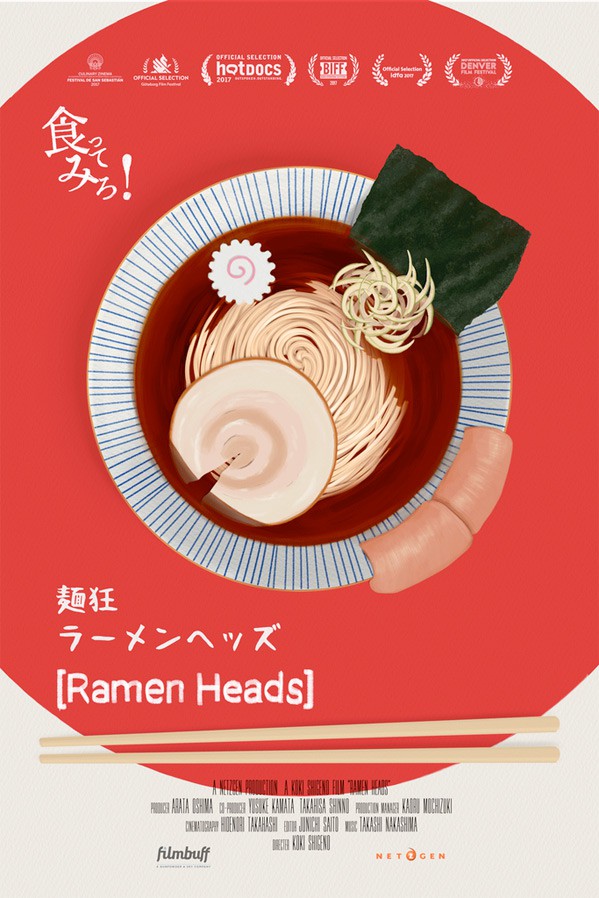 Hola Dannie aqui,
Well, today a delicious treat for any foodies! A trailer for the Japanese documentary "Ramen Heads" directed by Koki Shigeno. This is Shigeno's first film and it revolves around the top five ramen chefs in Japan. Focusing on the talented chef's personalities, dedication to perfecting their techniques, philosophies, and bringing about culinary perfection. This film is a must-see for any chefs, documentary geeks, and food-fanatics!
Slurp up "Ramen Heads"..... Mmmmmm ramen yummy in my tummy it should all be!
"As a chef maybe you need to be more of a ramen head than your customers. You need to make the soup so good that people never get tired of it, even if they eat it every day."

This documentary looks absolutely delectable I consider myself a bit of a ramen junkie and am blessed to live in a town with several insanely good ramen houses. If you have never had authentic ramen, after watching this trailer I would bet you will now have the urge planted concretely in your brain! "Ramen Heads" played festivals in 2017 and will open in select theatres on March 16th. I now must order ramen.
Stay Strong, Live Good, Love Movies!
Dannie aka Pekosa Peligrosa