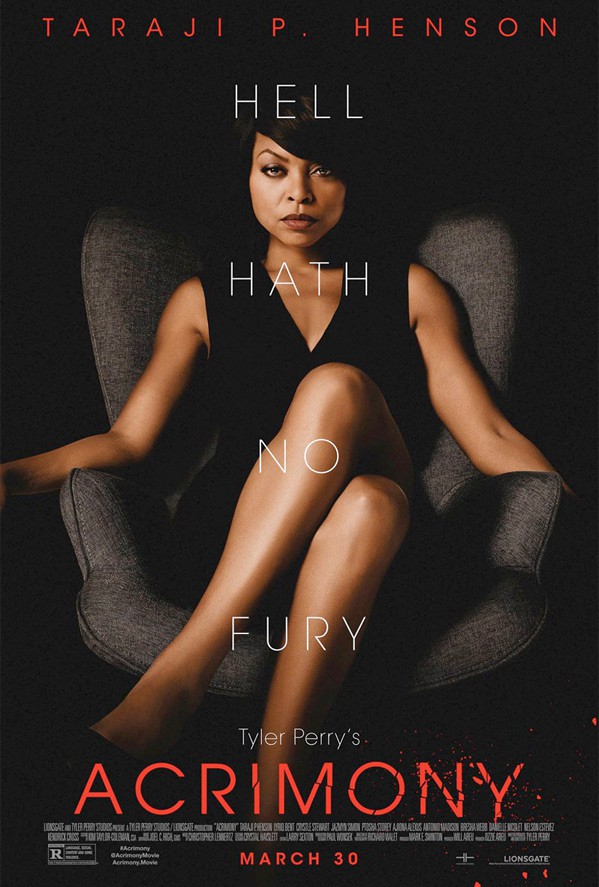 Hola Dannie aqui,
Today the final trailer for Tyler Perry's "Acrimony" was released by Lionsgate. The trailer shows actress Taraji P. Henson keeping it as Dave Chapelle says REAL, and this film definitely belongs on his "When Keeping it REAL goes wrong" show. This appears to be a drama/horror/thriller and Henson is an intensely talented actress I personally love her work especially her performance in "Hustle and Flow."

Cast alongside Henson is Lyriq Bent ("SAW II"), Ptosha Storey ("EMPIRE"), Jason Vail ("Tammy"), Tika Sumpter ("Ride Along" 1 &2), Jazmyn Simon ("Ballers"), and Danielle Nicolet ("The Flash"). I love crazy lady revenge films so I will be checking this one out, "Acrimony" comes out on March 30th nationwide!
Stay Strong, Live Good, Love Movies!
Dannie aka Pekosa Peligrosa