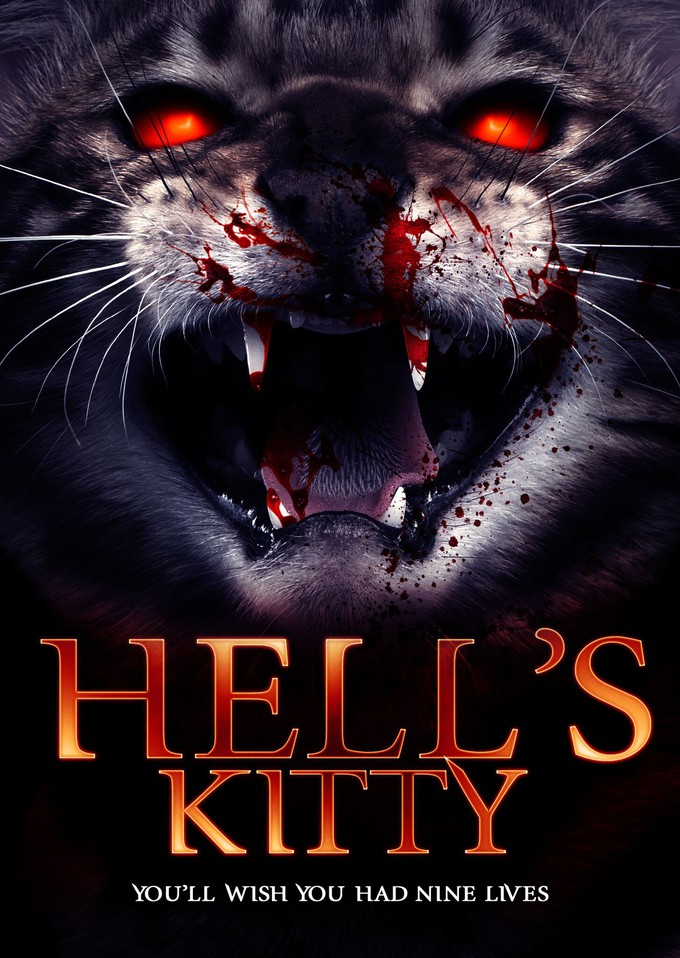 Good morning, geeks. I got something dropped in my inbox this morning that had me so tickled, I just had to share!
Doug Jones, more widely known as a costume actor, is often paired with director Guillermo del Toro in films such as PAN'S LABYRINTH, HELLBOY 1 and 2, and more recently SHAPE OF WATER is starring in HELL'S KITTY as Father Damien. Also starring: Dale Midkiff (PET SEMATARY), Michael Berryman (THE HILLS HAVE EYES), Courtney Gains (THE CHILDREN OF THE CORN), Lynn Lowry (CAT PEOPLE), Kelli Maroni (NIGHT OF THE COMET), Ashley C. Williams (THE HUMAN CENTIPEDE), Barbara Nedeljakova (HOSTEL), Adrienne Barbeau (THE FOG), John Franklin (THE ADDAMS FAMILY).
HELL'S KITTY is a horror/comedy based on the webseries and a comic book of the same name. HELL'S KITTY is inspired by writer-director's Nicholas Tana's real life experiences with his crazy cat Angel. It tells a tale about "Nick, a Hollywood screenwriter, discovers his cat has become murderously possessed, and will stop at nothing to rid him of any women in his life. As his life unravels out of control, Nick must find a way to have his kitty exorcised of the demonic spirit haunting her and creating a body count." If that doesn't have you excited, check out this purr-fect trailer!
I watched this trailer three times and lost my shit every time. It looks just the right amount of goofy and creepy for a good time, I can't wait to give it a watch!
To kick things off, the creators behind the film teamed up with HOLLYSHORTS MONTHLY SCREENINGS and TLC CHINESE THEATER recently, to host a premiere of the film and raise money for FixNation.org. FixNation provides a free, full-time spay/neuter clinic, sterilizing as many as 100 cats per day. They also help hundreds of cats find safe forever homes.
Hell's Kitty is available on all VOD platforms March 13, 2018 and on DVD March 27th, 2018 via Wild Eye Releasing.
~Big Eyes