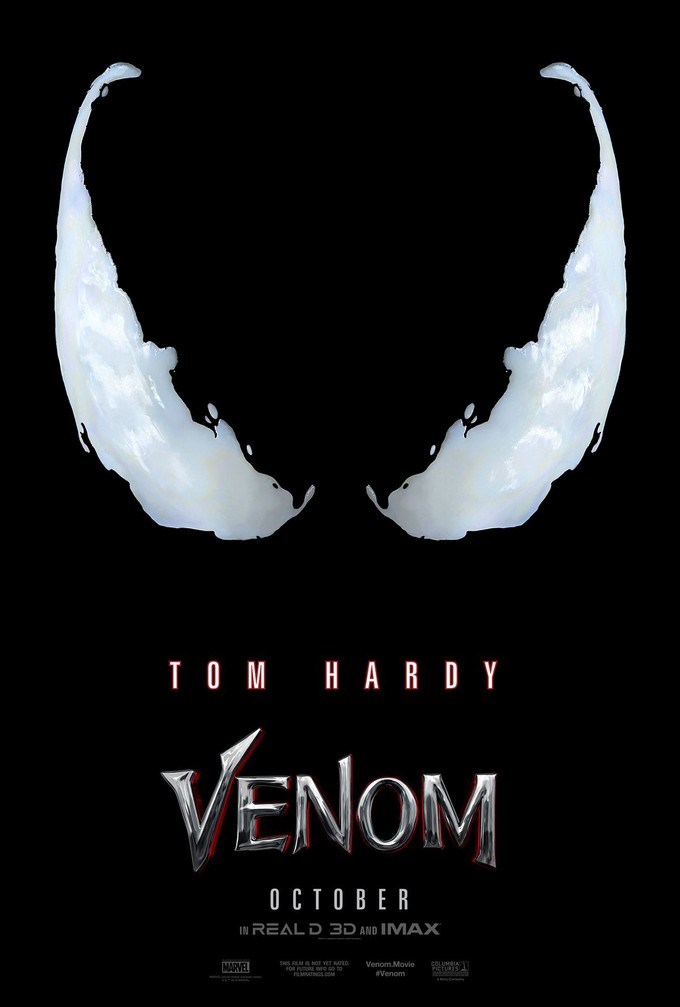 Hola Dannie aqui,
Today the teaser for Tom Hardy's "VENOM" came out, check it out and let us know what you all think, read on for my opinion and a few details!

Where the fuck was VENOM? I find it an idiotic tease, this piece of marketing should be titled "Eddie Brock's Bad Day" and I am sure I am not the only one disappointed. I love Tom Hardy especially in the film "BRONSON" which he was amazing in, so my hopes are still high for the VENOM movie; however, this teaser was "OK" I guess, I just really wanted a glimpse at the actual symbiotic character VENOM! We did get a bit of darkness creeping up Brock's neck and the symbiote in a jar. Will we see a bit of the Fantastic Four in this film??? I hope this movie turns out decent if not kick fucking ass and I am loving Hardy's voicework. We will all find out on October 5th!
Stay Strong, Live Good, Love Movies!
Dannie aka Pekosa Peligrosa