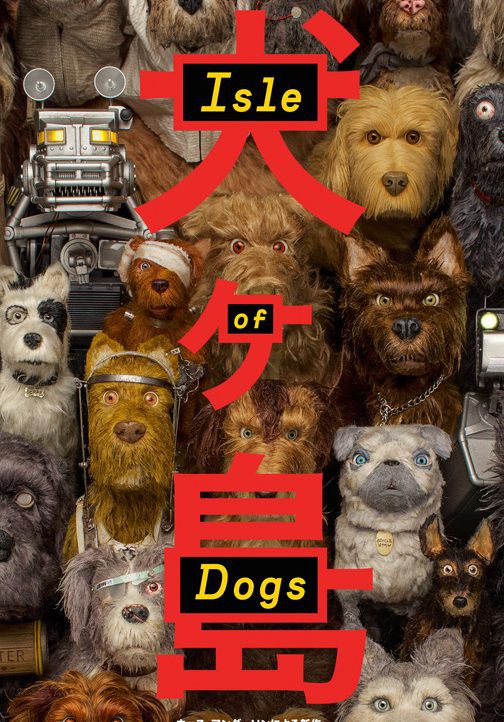 Heya geeks, Big Eyes here, bringing you what's new in animation!
The much anticipated Wes Anderson's ISLE OF DOGS dropped its first clip, let's watch!
I'm so happy that the first voice I hear in this was unmistakably Edward Norton's. Norton has been in a couple of Anderson's films before, including my favorite THE GRAND BUDAPEST HOTEL, and MOONRISE KINGDOM.
The animation in ISLE OF DOGS is without a doubt nostalgic of FANTASTIC MR. FOX, a previous animation written (based on a book by Roald Dahl) and directed by Wes Anderson. This time around though, the art and animation had definitely improved. It will be a lovely treat to see another stop motion animation from the director that hails from Houston, Texas.
What do you we currently know about ISLE OF DOGS? From the trailers, we have seen that it is set 20 years in the future of Japan, where the population of dogs has gotten out of control, and so the government moved many of the dogs to "trash island" to fend for themselves after a "dog flu" had become an epidemic. A boy travels to the island in search of his lost dog, meeting a band of dogs voiced by Edward Norton, Bryan Cranston, Bill Murray, and Jeff Goldblum. We also get to enjoy the voice acting of F. Murray Abraham, and Tilda Swinton!
~Big Eyes