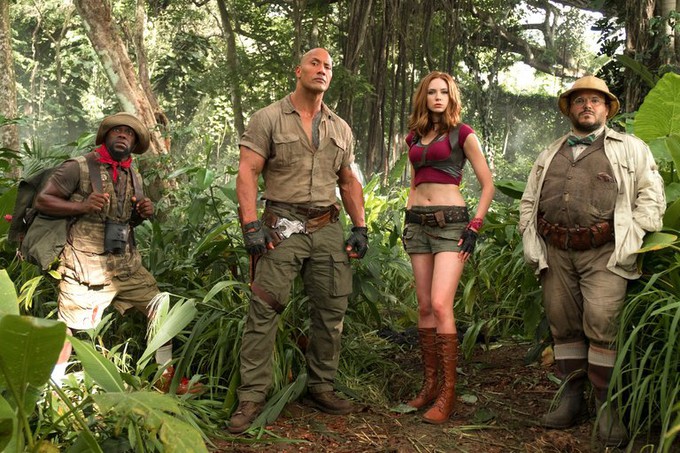 Heya geeks, got some fun news for you!
Dwayne "The Rock" Johnson, Kevin Hart, Jack Black, and Karen Gillan are reprising their roles in the sequel for JUMANJI: WELCOME TO THE JUNGLE! The smash hit of a reboot/sequel caught us off guard last December. Currently it is still in theaters and is still at the top in the US, and grossing at $850 million worldwide and growing!
While the story and set up was alright in JUMANJI: WELCOME TO THE JUNGLE, I was too distracted having fun and laughing to even care. If you still haven't seen it, I highly recommend it if you're looking to lift some spirits, or some level of nostalgia. You can check out my full review of the film here. Click for my Review!
Jake Kasdan is anticipated to return to the director's chair. Matt Tolmach is returning to produce along with Seven Bucks Production team of Johnson, Hiram Garcia, and Dany Garcia
The sequel is very much in the works, as there currently isn't a date planned to begin filming.
Big Eyes