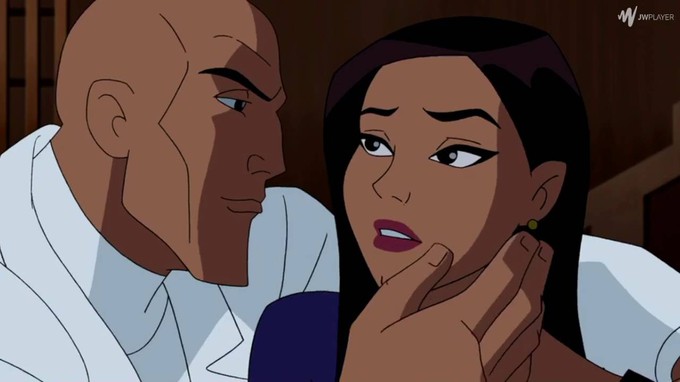 Two writer-producers behind "Gotham" are masterminding "Metropolis," which will examine what Lois Lane and Lex Luthor were up to before Clark Kent met with human resources over at The Daily Planet.
This follows the trend of Superman TV shows in which Superman is not hanging around, a trend that includes "Smallville" and the upcoming "Krypton" (but not "Supergirl" since Clark does pop up there now and again).
The non-animated series will stream next year on DCTV, or whatever they call the fsat approaching DC Comics streaming service, which will also carry DC's live action "Titans" series and news episodes of the Harley Quinn and Young Justice cartoons.
Look! Press release!
WARNER BROS. TELEVISION AND DC ENTERTAINMENT TO TRANSPORT VIEWERS TO METROPOLIS, AN ALL-NEW LIVE-ACTION SERIES FROM EXECUTIVE PRODUCERS JOHN STEPHENS AND DANNY CANNON FOR THE UPCOMING DC-BRANDED DIGITAL SERVICE

New Drama Will Begin Production Later This Year, with First Season of 13 Episodes to Debut in 2019

BURBANK, Calif. (January 30, 2018) — Warner Bros. Television and DC Entertainment today announced that Gotham executive producers John Stephens and Danny Cannon will explore the world of Metropolis in an all-new live-action drama series to air exclusively on the upcoming DC-branded direct-to-consumer digital service, operated by Warner Bros. Digital Networks. Metropolis has received a direct-to-series order for a first season of 13 episodes and will go into production later this year for a debut on the service in 2019.

Set in the wondrous and awe-inspiring City of Tomorrow before the arrival of Superman, Metropolis follows Lois Lane and Lex Luthor as they investigate the world of fringe science and expose the city's dark and bizarre secrets.

John Stephens (Gotham, Gossip Girl, The O.C., Gilmore Girls) and Danny Cannon (Gotham, Nikita, CSI series) are the executive producers of Metropolis. Danny Cannon will direct the first episode, from a teleplay by John Stephens, with story by Cannon and Stephens. Based on characters created by Jerry Siegel and Joe Shuster, published by DC, Metropolis is produced by Warner Bros. Television.

The order for Metropolis marks the fourth announced series for the new DC digital service, which will deliver an immersive experience designed just for DC fans. Additional programs include Warner Bros. Television's live-action drama Titans, as well as Warner Bros. Animation's Harley Quinn and Young Justice: Outsiders.