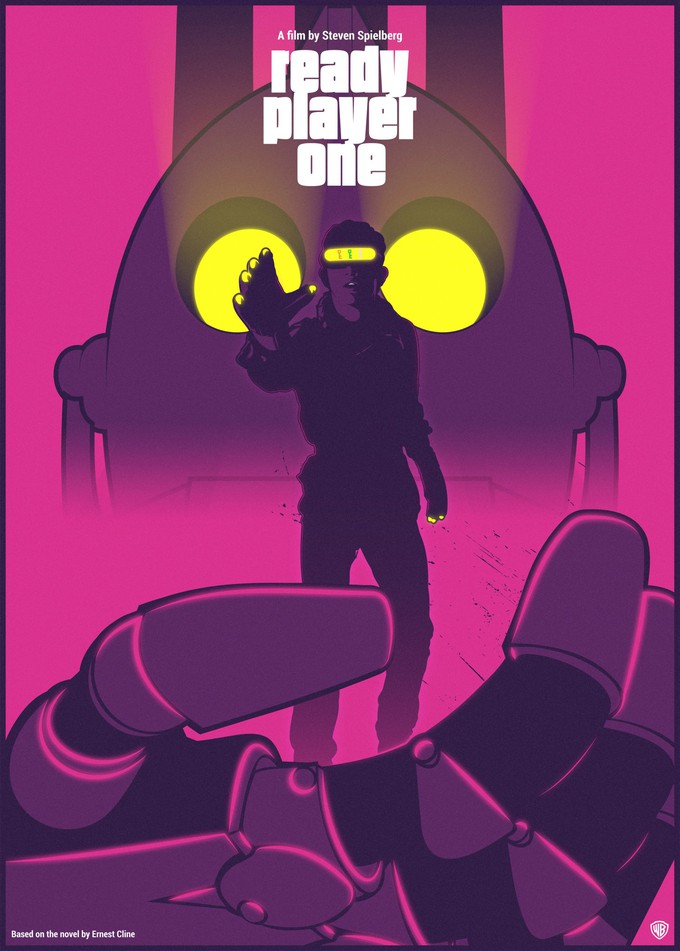 Hola Dannie aqui,
Today we have a new teaser and a trailer/featurette featuring the voices of Cline and Spielberg that provide us with more glimpses into the epic sci-fi fantasy that is "Ready Player One." At the beginning of the 30-second tease, we see the character James Halliday (played by actor Sir Mark Rylance from "B.F.G."). Halliday explains the contest and I could not help but notice the pins on his lapel, two are very hard to identify however one is most definitely a pin showing love for the memory game "SIMON" that challenged everyone starting back in 1978. When we hit the six-second mark in the teaser, we see an Easter Egg, perched upon a multiple dragon motif altar very reminiscent of the great film "Big Trouble in Little China" but could also be a video game tribute?? Also, I believe I spotted "Christine" the car from John Carpenter and Stephen King's 1983 horror cult film driving slightly behind the monster truck at the beginning of the race scene. I went frame by frame trying to capture each bit of geeky goodness, I bet you will too!
The above poster is a very cool fan-made piece that I could not resist adding for some color, enjoy the teaser below I will follow up afterward talking about the featurette.
So here below is the three-minute 5-second featurette. Where we can observe a couple new scenes, as well as Spielberg and Cline sharing their admiration of each other and truly geeking hard. I am hoping this is the beginning of a beautiful friendship, and we will see more from the dynamic duo! Enjoy the beautiful video below; in this one, you will see the key being gifted for a split second and the inside and outside of Halliday Journals filled to the brim with Arcade Games galore, a fun thing to pause to try and identify your favorite standup arcades! I have known Ernie Cline for about 21 years (back when he was a spoken word poet and tortured I.T. guy) and he is living proof that dreams do come true for those who dare, have of course a ton of imagination, gumption, and talent. Cline deserves all the success in the world, and if you have not heard or read his poetry it is fracking eloquently awesome! Check out the "Importance of Being Ernest" it is brilliant fun.
If you are like me, you are counting down the days for "Ready Player One" to be released. March 30th you are taking fracking forever to get here!
Stay Strong, Live Good, Love Movies!
Dannie aka Sister Satan aka Pekosa Peligrosa