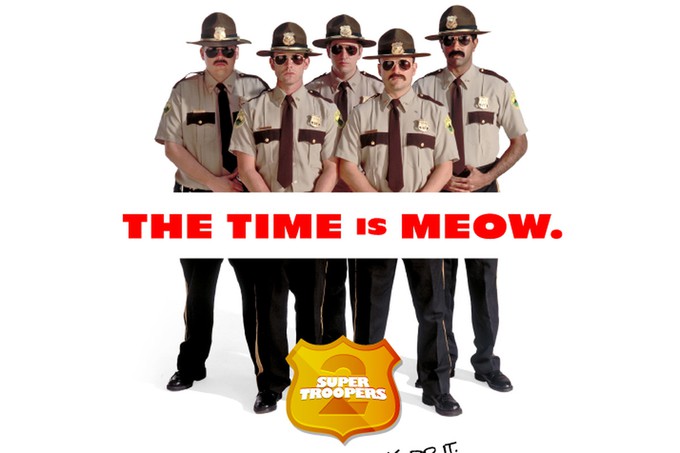 Hola Dannie aqui,
Well, the wait for "Super Troopers 2" draws near their 4/20 release and they (cough cough) have just dropped a dank (cough cough) red band trailer as well as a load of incriminating photos! I quote the first film all the time, it was hilarious and this one seems to be on par check out the trailer MEOW!
Here is the poster, good shooting boys!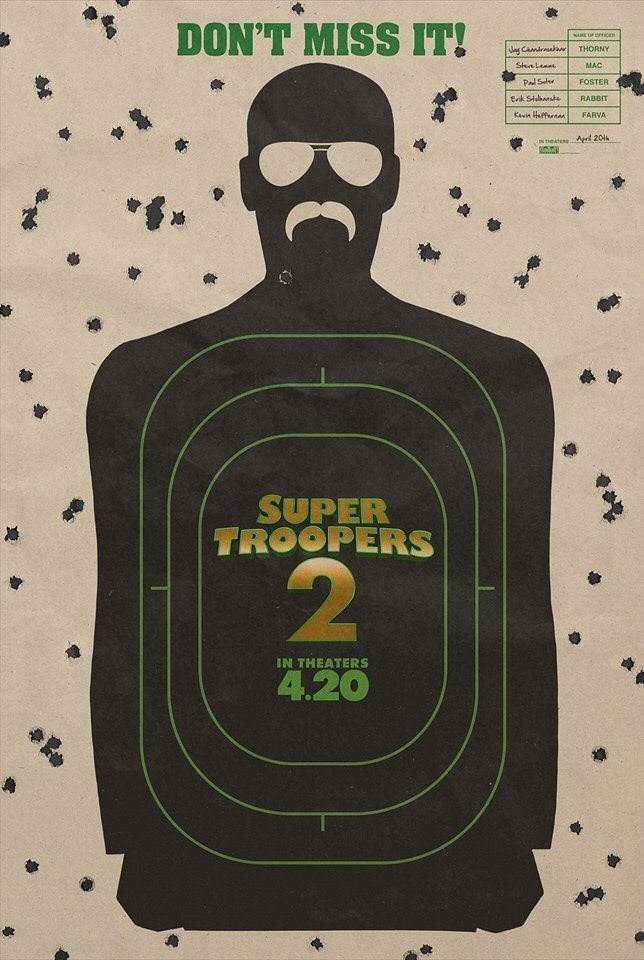 The plot of the new film is described as-
"Everyone's favorite law enforcement team is back by popular demand with the long-anticipated follow up to the cult classic... SUPER TROOPERS. When a border dispute arises between the U.S. and Canada, the Super Troopers- Mac, Thorny, Foster, Rabbit, and Farva, are called in to set up a new Highway Patrol station in the disputed area. Unconventional police work follows, and the result is... SUPER TROOPERS 2!"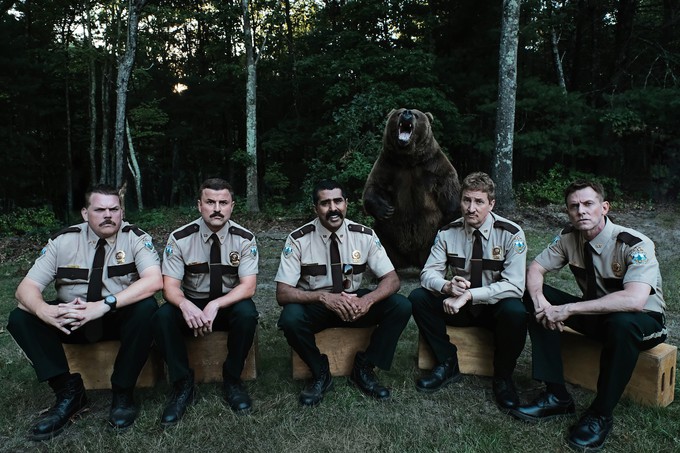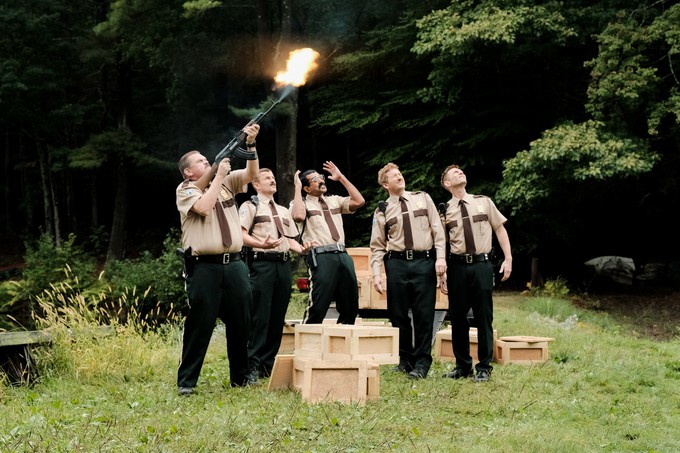 The film is directed by Jay Chandrasekhar a.k.a. the character Thorny from the prior film. The script is written by and stars the Broken Lizard crew (Jay Chandrasekhar/Thorny, Kevin Heffernan the beloved beefy character Officer Farva, Steve Lemme who played Mac, Paul Soter aka the man behind Officer Foster and Erik Stolhanske the character Rabbit) also in the film are Rob Lowe, Emmanuelle Chriqui and hell to the yes original Wonder Woman Lynda Carter!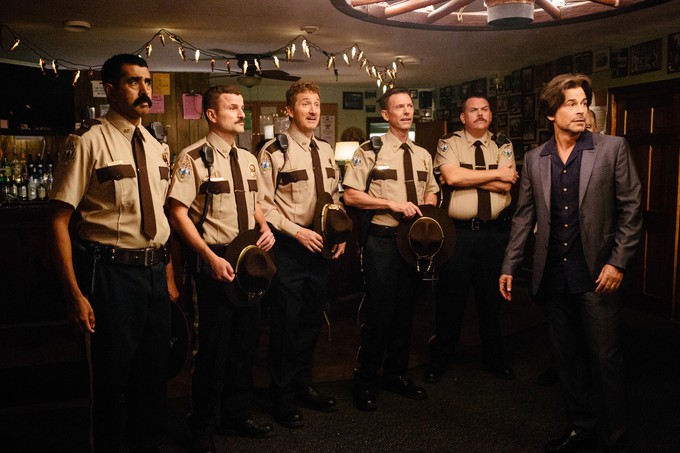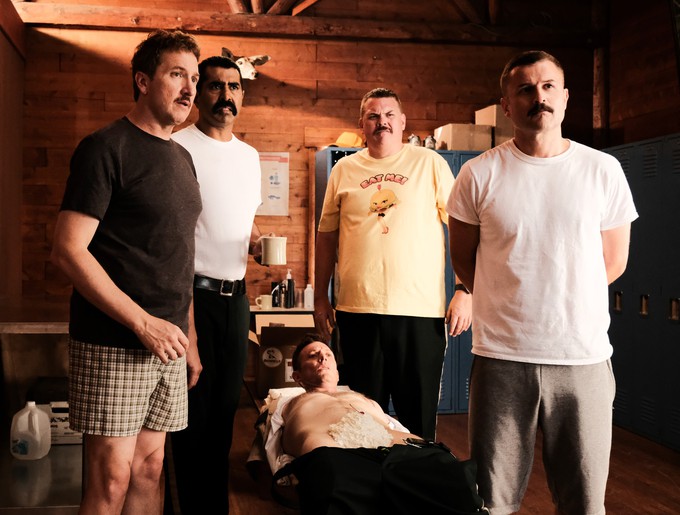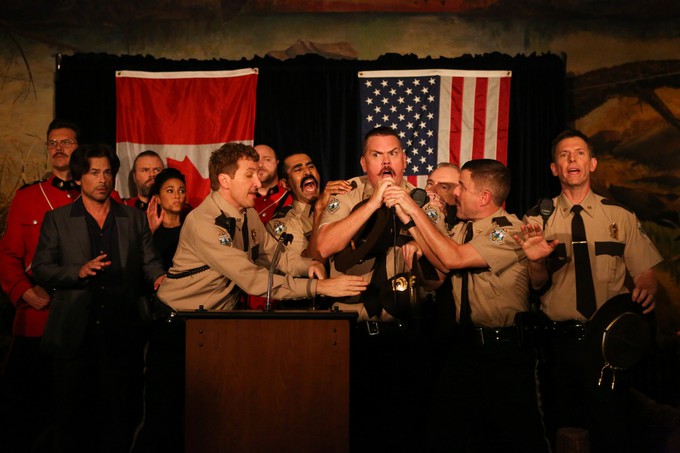 Well, it looks like 4/20 will be smoking hot in the cinemas, I can not wait as I believe we all are in need of some serious laughs! Hope you all enjoyed the trailer and pictures!
"The snozberries taste like snozberries Man"
Stay Strong, Live Good, Love Movies!
Dannie aka Pekosa Peligrosa